Let me introduce you to a new word… co-opertition! It's the super-effective combination of competition AND cooperation.
You see, both are incredibly important and healthy for a successful team in real estate – one without the other creates conflict, frustration and ultimately poor results!
There are four kinds of office cultures I've noticed in my coaching over the years.  The question is, which is yours?
1.    The Performance Zone
This culture has a healthy balance between competition and cooperation.  You and the rest of the team will be pumping and there's a realisation that when you work together competitively, you will achieve better results – both individually and collectively!
2.    The Dog Eat Dog Mentality
Interestingly you were probably hired as an individual and quite often paid as an individual.  So without the right kind of thinking, this culture can be standard in an office.  This is very unhealthy and rather than seeing the other agencies as the real competition, you become internally focused and distrustful.  I have heard and seen environments where an agent can not leave notes of listing opportunities on their desk for fear of them being pinched by others in the team.  This is not a good look!
3.    The Adult Day Care Centre
This is the "plug in & play for the day" environment!  Achieving results is way down the list of priorities, the priorities are chatting about 'stuff' and catching up with people who are fun – of course avoiding anything that felt like work and required effort!  Very messy and if an office has this reputation, you can be sure potential sellers will stay away!
4.    The Why Bother Zone
Oh boy! If your office is here – then get out!  An environment like this is incredibly unhealthy to be in – no one cares about anything!  Lack of results focus, clients complaining and little action to fix their issues are the norm.  Definitely not a good look!
Now that we've looked at the four "modes" let's expand on a solution.
You may have heard of the saying… 'You are either a team of champions or a championship winning team'.
The clear goal (in my opinion) is for you to be a champion in a championship winning team. When you embrace co-opertition you realise there's a new level of results possible for everyone involved.
Imagine a sporting team where there wasn't support – the team would lose time and time again!
Now there are a few things working against great teamwork. First you were probably hired as an individual and paid as an individual but then someone turns around and says play as a team!
Add to that the main challenge that comes up consistently around teamwork is the fact that teamwork is voluntary. You can't force someone to be a team player – yes, you can force someone to turn up to a sales or team meeting but how they "play" in the meeting is the real sign of teamwork.
Let's look at the benefits and how to put this in place…
Firstly, it's almost impossible for one agent in isolation to become market dominant. Yet when a team decides to work together the results of market share growth are impressive.
And there's no question that the greater the market share of your office, the greater the opportunities that will come your way. You need to shift from a scarcity thinking to abundance thinking!  
I remember coaching a team through a business growth phase where the team expanded from 10 agents to 16 agents. The existing 10 agents were stressed out thinking that this meant less to go around.
They were thinking that the pie (or their current market share) was about to be shared around more – in other words, they were focused on what they were going to lose, not what they'll gain.
Anyway working with the principal and coaching the team through the change, all of the existing 10 agents grew their personal earning significantly in the 12 months following the growth in agent numbers.
To make that happen effectively in your office you'll need to embrace co-opertition.
Competition is healthy in an office. I'm occasionally surprised when I visit offices that there's no 'display management' – in other words there's no sign of the results individuals in the team are achieving.  I sometimes ask… where's the healthy competition between the agents?  Where's the results tracking?  

Simple things like…
  The number of listing appointments
  Listing chase list (pipeline)
  Listings won
  Under offer
  Sales results
Of course you can become even more sophisticated with this but as a first step getting these on display is incredibly important.
Now if you're reading this and you're thinking… "Yeah I like the sound of it but I don't think one of my colleagues will be willing to play the game!"  If this is the case, there needs to be a team meeting where you discuss the values and standards of how the team is going to work together.
A tip here also is you need to ask and then discuss 'What's the best way of us working together?' 
There is also a need to "get off it" a little and realise real estate does have a swings and roundabout reality. This means that sometimes you'll be in the winning seat on a deal and sometimes you won't! Over the course of a year though you need to understand and look at the bigger picture of what you'll earn for the whole year.
Let's apply this to listing success. I've seen agents go out solo, attempting to win a listing where clearly their chances of winning would increase dramatically if they had a second voice at the listing appointment.  But the problem comes up where the agent wants 100 per cent of the listing fee, so of course walking away without winning the listing means the agent gets 100 per cent of nothing!
In this situation, the agent may have been far better off teaming up to win the business – now there might be no fee splitting involved in this, simply supporting each other to win more business or an appropriate split for the support.
Remember, every listing won by your team means a significant growth in market share.  Let's say you're a team of five agents. If you were able to help each other win one more listing each, the growth and position you would have in the market would be significant. This would lead to a greater flow of sales and yes, even more listing opportunities coming your way!
Yes, this same theory applies to selling. When you capitalise and truly work together as a team you'll gain an amazing reputation in the marketplace – making you far more attractive as the preferred agents in your area.
The goal from here is stepping up to the plate and making it happen.


ABOUT THE AUTHOR
---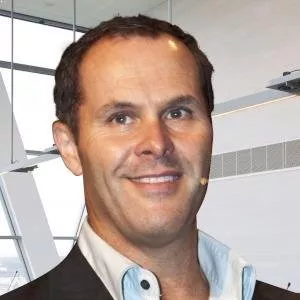 Michael Sheargold is Australia's leading business performance and real estate success coach who is a two-time finalist in the Industry Thought Leader category at the Real Estate Business Awards. He has delivered more than 6,000 coaching sessions across two decades to some of Australia's most successful business leaders. Michael Sheargold regularly holds high-quality coaching events. Please click here for details. In 2005, Michael launched the Real Estate Results Network, the largest network of independent real estate agencies across Australia and New Zealand.