At 53, Australasian Real Estate Results Awards (ARERA) 2014 Rookie of the Year and Chris Peake Real Estate agent Andrew Ward shares his passion for a business he entered later in life.
After over 25 years in education, building myself into a vice principal/head of school role in one of Victoria's most prestigious independent schools, I felt I was in need of a change. It was always a standing joke within the Ward household that if you couldn't find dad he was out at open homes again! Consequently, the natural progression for me into my new career was real estate. However, I needed to align myself with a company that showed integrity, professionalism and care for its clients - otherwise the strong reputation I'd built over the years would be wasted by going to a company without these strong values. Having already dealt with Chris Peake previously, the choice was an easy one.
I've been fortunate enough to have a very supportive wife and family, which came in handy as we're all well aware the first six months in real estate can be difficult financially. Fortunately, the solid foundation in Kristen Turner as one of the principals of the business stood me in good stead during my initiation and intensive introduction into the business. The overall support and undivided attention I've received from her, and my colleagues, during this time has been invaluable. Having said this, to go from an environment that works consistently in a team atmosphere in the education system, to a more individually focused landscape was an interesting dynamic.
I believe I entered the real estate market during a fairly difficult time. For me though, I didn't know any different! It taught me the need for discipline, developing good rapport with my clients, the need for building your pipeline of raving fans! Sure, there have been times when I've made the wrong call or said the incorrect thing at the incorrect time or got my priorities in the wrong order BUT I've always maintained a sound relationship with my clients, kept in contact, made sure my service to them is as positive as possible and as a consequence, the reviews I've received have been humbling.
The result of all of this was an extremely exciting night at the recent ARERAs in Sydney – I was lucky enough to be awarded 'Rookie of the Year' (maybe the oldest one yet!) and 'Best Marketing Campaign Under $10,000' with my colleague Sarah James, proving that working as a team is essential, and that your first year in real estate can be a very rewarding one individually too.
There are many things I love about this lifestyle career combination. The flexible hours enable me to be my own boss and basically run my own business within a business. I still get to work with a team of people who are all fully focused in developing positive outcomes for all clients that the business comes into contact with.
It's a lovely feeling NOT being the boss for once and knowing that I can go to Kristen or Marisa if I have a hiccup. And I know they're always going to assist me - a wonderful trait for anyone in leadership.
And now I can get to look at houses all day and get paid to do it!


ABOUT THE AUTHOR
---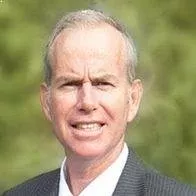 Andrew only recently joined the real estate industry, having served in the Berwick area as the former vice principal - head of junior school at St Margaret's School.