Blogger: Michael Sheargold, founder and CEO, Real Estate Results Network
Given there are three internal checks that clients have when doing business with you – I know you… I like you… and I trust you – it's essential to increase your ability to build and transfer trust.
There's a simple trust formula we use in all of our coaching:
Trust = experience > expectations x frequency
I'm sure you would agree that on the listing side, if a client doesn't know you and like you and of course trust you, then it's highly unlikely you will win the business.
On the buyer side, a purchaser doesn't need to like or know you, or for that matter trust you, in order to buy the property, but it does significantly help your position in the marketplace and future referral business when they do!
The reason this is so important on the buying side is because in most marketplaces two in 10 buyers are also pipeline sellers.
That means in the foreseeable future these buyers will become sellers and effectively will make a decision as to who they'll choose, and a lot of that will be based on how well you serve as a buyer.
So given frequency builds trust, it is important for you to understand firstly the expectations of your clients, and secondly how you can create experiences above their expectations. Of course, completing the formula is ensuring that you are doing this consistently over time.
You see it's not about having one great experience and that's it. It's about consistently delivering beyond expectations in a way that creates positive word-of-mouth in the marketplace.
A simple example of this is when someone has had a great experience doing business with you and they then refer you to a friend or colleague. Your client has set some expectations with this person who's been referred. So the key here is to deliver above those expectations.
The point here is it's not a one-hit wonder that builds trust. It's being consistent with your communication and promises in a way that builds the certainty, confidence and trust in your ability to deliver.
So with someone selling in 12 months' time, who you met through an open home or maybe through a client referring this person, it's not enough to put a diary note in for 12 months' time to contact them. Now, I know I am stating the absolute obvious but my big challenge is the average agent is missing so many opportunities that are directly beneath their feet. And this is simply because there is a lack of understanding around this important point that frequency builds trust.
I'd like you to take a look at your communication with current sellers, future sellers, current hot buys, future buyers, and importantly, your existing clients and relationships. Now I know that sounds like your entire business (and it is), but the goal here is for you to embrace frequency and going above your clients' expectations in a way that upgrades your position in their mind as the trusted adviser.
Enjoy the upgraded results this simple strategy will deliver!
ABOUT THE AUTHOR
---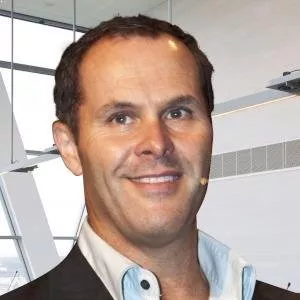 Michael Sheargold is Australia's leading business performance and real estate success coach who is a two-time finalist in the Industry Thought Leader category at the Real Estate Business Awards. He has delivered more than 6,000 coaching sessions across two decades to some of Australia's most successful business leaders. Michael Sheargold regularly holds high-quality coaching events. Please click here for details. In 2005, Michael launched the Real Estate Results Network, the largest network of independent real estate agencies across Australia and New Zealand.