Blogger: John Cunningham, principal, Cunninghams Property
Studying the journey of how to achieve optimum performance in the property industry has been an interesting one over many years and many varied market conditions, and the light at the end of the tunnel is looking very bright indeed.
In the early days it was all about dialogues and you had to get them right regardless. Then it was all about setting goals and stretching those goals so that you went outside your comfort zone. We then realised that goals were no good without a plan of action, and later how that plan needed an implementation strategy…. and on it went until we all realised that activity was king.
Well activity or stop talking and "JUST DO IT" has gone through the roof in the property industry, so much so that telephone bills across the nation are at an all-time high (yes, I know there are great deals and it's actually cheaper now but bear with me), and everyone has an activity plan with their 100 to 200 calls a week, 10 face-to-face meetings, and killer database nurture plans etc are all in place.
And yes it's making a big difference: agents who are doing their call blitzes, time blocking, chunking or whatever you choose to call it are leading the packs in most localities. But there are some very interesting observations that come from the effectiveness of all this communication, and certain questions are raised.
Are the calls you are making actually thought out as to their purpose and desired outcome?
Are they relevant to the recipient and do they provide any value?
Are we talking about just calls in the numbers or call connects?
Are your calls any different to those of your competitors and are you all using the same dialogues?
What is the impression you have left from the call - positive, ambivalent or negative?
Is there a next steps strategy in place for follow up?
And the big one: Did you actually make a connection?
These six questions are all relevant to the effectiveness of your calls/communications, but it's the seventh question that is the big one because everything else is just going through the motions, doing the numbers, ticking the box and keeping the boss, the mentor, the coach etc happy. But don't get me wrong here, doing the numbers works, it's just that you are relying on the laws of probability that the more you do the more you will receive, but that is not what gets the quantum leap in performance.    
The connection is what separates the pack, a Connector (my new name for a performer) can turn an open home response of 20 parties into four hot buyers, two pipeline A and one pipeline B opportunities, four advocates, six warm buyers and three investors, whereas the pack might find two buyers and one potential seller. In other words, they discover the purpose of why every person came to that property and then how they are going to fit into their business now and in the future. Sounds like more work but it's simply a more focused, more effective work load and very much a 'less is more' strategy.
They understand the fundamentals of what makes people tick and how getting engagement from the call recipient (or face-to-face person) is critical in progressing to the next steps.
So how do they do it? Well, when you study and talk to high achievers in any field they leave a lot of clues, they are very interested in you and your needs/story, they ask lots of relevant questions and always have another question ready from every answer you give, they are not threatening and mostly exude a calm confidence, and from this they discover/unearth what your core drivers are and provide the appropriate solutions for you. They work with less people because they know who will work with them, they have established relationships over time that pay dividends all due to their connection abilities and they very much live and work in the HOT/WARM world of client nurture.
They are not new to the real estate world. In fact, they have always been around, quietly going about doing what they do and building a loyal following that was passed on through families, even generations, but the world has changed and loyalty needs to be constantly won in the "now" environment we live in, and the new breed of agents and their trainers/coaches have discovered that the core attributes of integrity, trust, aptitude and effectiveness when put together with technological support and accountability is winning the game.
Look around you and ask: why do some agents write double, triple, quadruple the local average? Are they putting in excessive hours? Yes sometimes, but not really. Have they been around a long time and are at their peak? Yes sometimes, but less so these days. Or is it simply they are just 10 per cent better at what they do in making connections, getting engagement and as such, being 100 per cent to 400 per cent more effective? I think you know the answer.
ABOUT THE AUTHOR
---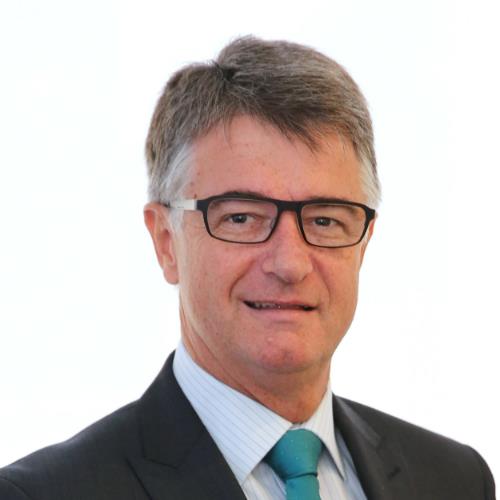 John commenced his career in real estate in 1977 with a very simple philosophy - to establish business relationships built on trust. In 1991 John and his wife Ann extended this philosophy to establish Cunninghams Property as the most respected team of estate agents on Sydney's Northern Beaches.