If you have been following my blogs then you would know that I plan everything – I do not leave anything to chance, ever.
Blogger: Karen Vogl, director of hockingstuart Ringwood.
However, early on in my career I was much more of a 'fly by the seat of your pants' agent, but I have definitely changed my ways because it has allowed me to do so much more and operate more efficiently and therefore be more profitable! A big part of that is knowing your numbers.
So what do I mean by that statement – know your numbers? 
Firstly, it is understanding and committing to a gross commission target for the year (or you can break it down into months, quarters, etc). For example, let's say you want to write $1 million in fees for the year and your average commission per sale is $10,000 (net of GST). 
So you would therefore need to list and sell 100 homes, assuming you have a 100 per cent strike rate – easy. 
But we all know that we do not sell everything that we list and it is completely unreasonable to expect to do so.
Now let's say your clearance rate is 85 per cent. To write your $1 million in fees you would need to list and sell 117.65 homes (100/85%).  So now, to list 117.65 homes in a year how many listing appointments will you need to attend? Assuming you list one in three, you will need to attend 352.95 listing appointments per year. So where are these 352.95 listing appointments going to come from?
It's all very well and good to understand how to calculate the numbers, but by KNOWING your numbers you need to commit and put into action making those numbers a reality. 
So let us look at the number of 352.95 again. 
Does this relate to all seller appointments? i.e. appraisals versus listing appointments? For example, I know that my strike rate is 1 in 3 and that includes all seller appointments regardless of their motivation and timing. But if I calculated my strike rate on listing appointments only, it is much higher. 
I always work on the one in three ratio, so if I do find that I am conducting more listing presentations than appraisals I will be pleasantly surprised because I will be listing more!
So again where are these 352.95 appointments going to come from?
If you break it down, it's only 32 appointments per month (assuming you have one month off) or 7.5 per week. It's not that hard to find 7.5 appointments per week if you have a plan that involves systematic prospecting and database management. And these numbers relate to the end goal of writing $1 million in fees with an average fee of $10,000. 
Just imagine what you could do if you did more appointments and gave yourself a pay rise by increasing your average fee by 10 per cent!
ABOUT THE AUTHOR
---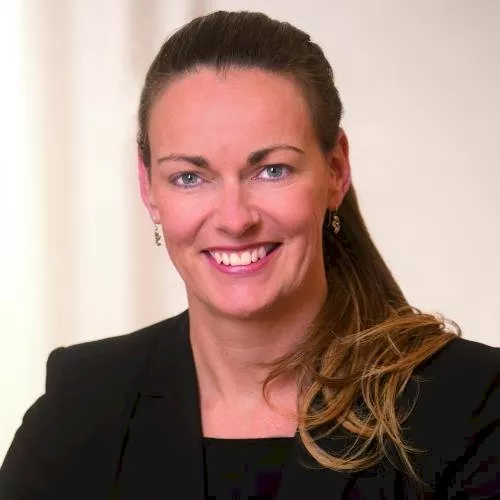 Karen Vogl is the principal of hockingstuart Ringwood. She was recently named Top Female Agent for the second year in a row in Real Estate Business' Top 100 Agents, in which she was ranked 13th.