That's a question that is asked in so many listing presentations, but one that few agents handle well. 
Blogger: Geoff Baldwin, chairman of CPREA (Certified Practicing Real Estate Agents).
The commission objection should be welcomed and handled like any other objection as it is a reasonable inquiry by the prospective seller that will assist them in their decision making process.
One secret is to not try to handle it too early in the conversation before you have had a reasonable opportunity to build rapport, respect and trust. It is very important that the prospective seller likes you and subconsciously decides you should be selling their property before they know how much you charge.
If the question comes up early my response is simply, "Mr/Mrs Seller, I can see that is important to you and I will address it once I know the level of service you require. If it's OK with you I'll just show you what we'll be doing and how we'll address getting you maximum price and then you can decide if I'm worth what I charge". Then just carry on with you presentation.
Remember that it's much more about what you "ask" them than it is about what you "tell" people. The best way to demonstrate your skills is to ask questions and only ever talk enough to keep them talking. The more you say, the more chance you'll say something they don't like.
Once you feel as though you have established rapport with the people then that is the time to tell them what you charge. In one way or another, they will let you know if they've had a cheaper quote on fees and when that happens, here a few hints to eliminate the objection:
Always quote the difference and not the total fees. In other words, if the other agent has quoted two per cent and you've quoted three per cent then focus on the one per cent and not the three. In other words, if your total fee is $18,000 then talk about $6,000.
Never rubbish the other agent/s.
Ask the sellers, "Mr/Mrs Seller, if I charged the same as the other agent, who would you go with?" If the answer is, the other agent, then guess what, you've simply not impressed them enough and your challenge is nothing to do with fees. But if the answer is that they would go with you then you've only got to demonstrate extra value.
If they respond that they would go with you if you charged the same as the other agent then simply ask them why. Write down their responses and help them by asking them what they think about your skills, negotiation ability, presentation, internet exposure, marketing options, office, team, record of results, etc, etc.
Then ask them if all of these things are important in gaining them top dollar. They will almost always answer "yes" and when they do, ask them if those critical items could be worth one per cent. Then ask them what not having all of these skills and resources could cost them. "Mr/Mrs Seller, could a lack of these skills and resources cost you one per cent or maybe as much as three, four or X per cent? There is no point in thinking you are saving one per cent if it ends up costing you three or four times more than that through a lower price."
The bottom line is that we should always try to sit down with people to build the foundations of a relationship and to show them that we know what we are doing and do it well before we start trying to sell them anything, including the fees we charge.
ABOUT THE AUTHOR
---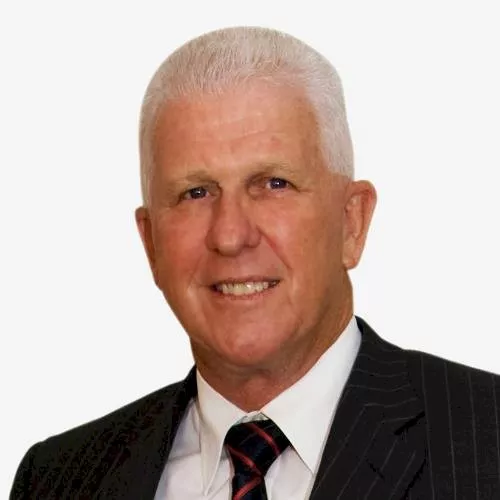 Since kicking off his real estate career in 1987, Geoff Baldwin has achieved success at the highest level in sales, management, multi-office ownership and as a group CEO. He is a licensed agent, auctioneer, respected trainer and a widely published and quoted industry spokesperson. Geoff is the regional owner and managing director of RE/MAX in Western Australia, which he purchased in 2009 and currently ranks as WA's fastest growing group. He is also the founding chairman of Certified Practicing Real Estate Agents - www.CPREA.com.au