The Brisbane City Council has already delivered several major projects in the last few years that have greatly increased the profile and liveability of Brisbane, and there are no signs this will slow down.
The current infrastructure pipeline has over $47 billion worth of major projects in various stages, from concept to construction, each of which are set to further cement Brisbane as a leader in urban innovation.
A major focus of the current infrastructure spend is to divert cross-city traffic out of the CBD. Currently, more than $10 billion is being invested in the TransApex transport project. Touted as "the biggest urban road project proposed in Australia", TransApex consists of:
Clem Jones Tunnel (Complete)
Airport Link (Complete)
Go Between Bridge (Complete)
Legacy Way (Due to be completed late 2014)
East-West Link  (Deferred)
This innovative urban initiative has already proven successful in taking cross-city traffic out of the inner city, increasing connectivity and bringing value to the city.
Below are profiles on six of the major infrastructure projects currently either under construction, or being proposed for Brisbane city. These projects give an insight into which areas are expected to benefit, and as a result are ones to watch.
The BaT Tunnel
The BaT Tunnel is a proposed 5.4-kilometre north-south tunnel which will deliver buses and trains from Dutton Park to Herston. The tunnel is a hallmark of urban design and will serve to future proof Brisbane as well as alleviating current congestion issues. The innovative double decker public transport tunnel was described as an "elegant and affordable" solution by premier Campbell Newman.
| | |
| --- | --- |
| Stage | This project is currently in the Concept phase |
| Value | Approx $5 billion |
| Time Period | Construction is predicted to start in 2016 and end in 2021 |
| Key Areas | Three underground stations will be included in Woolloongabba, Roma Street and George Street |
| Benefits | When complete, the project will result in considerable time savings across the Inner and Middle suburbs. Will be built to accommodate the additional 130,000 workers expected for the CBD and adjacent suburbs over the next 20 years, and will fulfil the needs for public transport services for the next 50 years. |
Legacy Way 
Currently under construction, the Legacy Way is a tunnel that will connect the Western Freeway at Toowong with the Inner City Bypass at Kelvin Grove.  The project will greatly benefit the west, minimising congestion and increase connectivity, even allowing access to the airport from Brisbane's west without leaving the motorway system.
| | |
| --- | --- |
| Stage | Under construction |
| Value | Approx $1.6 billion |
| Time Period | Construction began in January 2007 and is expected to finish in October 2014 |
| Key Areas | Inner Western suburbs such as Toowong, St Lucia, Indooroopilly, Taringa and Mt Cootha will greatly benefit from this tunnel as it will cut out the use of major roads like Coronation Drive and Milton Road which can get extremely congested in peak traffic.  |
| Benefits | Upon completion, Legacy Way will almost halve peak travel times between the Western Freeway and the ICB. The project has been designed to dramatically reduce traffic congestion on surface roads by completing the missing link of motorway standard road between these two major motorways. |
Underground Bus Loop 
Currently in the conceptual stages of planning, the Underground Bus Loop will connect to stops at George St, Queen St, Albert St and Adelaide St as a method to ease traffic congestion and reduce travel times.
| | |
| --- | --- |
| Stage | This project is currently in the Concept phase |
| Value | Approx $2.2 billion |
| Time Period | Undetermined at this point in time |
| Key Areas | Brisbane CBD |
| Benefits | Takes buses off city streets and give drivers a simple, congestion-free run through the CBD. This also presents an opportunity for extra bus tunnels to be installed to further increase the capacity of the bus network.  |
Kingsford Smith Drive upgrade
Kingsford Smith Drive is one of Brisbane's key roads and the upgrade is aimed at reducing congestion during peak hours and improving traffic flow and road safety.  This upgrade is a long overdue game changer for the northern suburbs.
| | |
| --- | --- |
| Stage | This project is currently in the Concept phase |
| Value | $650 million |
| Time Period | Completion due mid-to-late 2015 |
| Key Areas | North Brisbane |
| Benefits | Greatly reduced congestion and increased safety for one of Brisbane's major transport corridors.  |
Brisbane Airport new parallel runway
Located two kilometres west, and parallel to the existing main runway, the new runway will be 3.3 kilometres long and 60 metres wide.  It will have more than 12 kilometres of taxiways, navigational aids, airfield infrastructure and hundreds of hectares of airfield landscaping.
Stage

Under Construction

Value

$1.3 billion

Time Period

Construction began in August 2012 and is expected to finish in 2020

Key Areas

Brisbane Airport

Benefits

The new runway will deliver the capacity needed to meet the predicted continued growth in flights in and out of Brisbane. It will also enable the airport to maximise the number of flights that can arrive and depart over Moreton Bay, reducing noise exposure, particularly at night.

 
Indooroopilly Shopping Centre redevelopment
The expansion and partial renovation of Indooroopilly Shopping Centre includes the addition of multiple new shops, department and speciality stores. An adjoining new plaza at the junction of Station and Stamford roads linking to the centre will also be built as part of the redevelopment.
| | |
| --- | --- |
| Stage | Construction almost complete |
| Value | $450 milliion |
| Time Period | Construction began in March 2012 and is expected to finish in April 2014 |
| Key Areas | Inner and Middle Western suburbs will benefit most from this redevelopment. Incl Indooroopilly, Toowong, St Lucia, Taringa, Graceville, Chelmer, Sherwood, Figtree Pocket, Jindalee, Kenmore etc |
| Benefits | Redevelopment aims to bring a quality of shopping which is currently lacking in the Brisbane suburbs. Over 100 new stores, including new Coles and Woolworths supermarkets, a gourmet food precinct and new outdoor dining precinct will be open in the centre upon completion of the redevelopment. |
The Queensland government has prioritised investment in key economic infrastructure for Brisbane; the top 45 projects in the city alone total nearly $50 billion, and there are many more planned in varying shapes and sizes. While the city was once considered to be lagging behind its interstate cousins in the infrastructure game, this is all changing.
ABOUT THE AUTHOR
---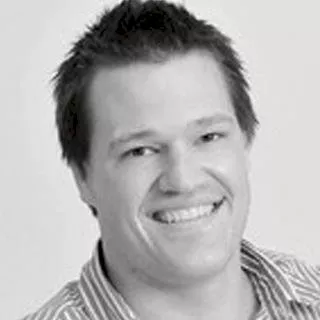 Lachlan Walker is head of the Place Advisory division at Place Projects, Brisbane's premiere project marketing company. Lachlan is recognised as one of Queensland's preeminent residential property market experts, specialising in South East Queensland residential property.
His role is to provide product specific advice to clients by gathering and applying internal and external market intelligence which is translated into meaningful market reports. He is widely published and is continually called upon to provide commentary on the residential market by various media and property journalists nationally. 
Lachlan has extensive experience in property market research and has provided professional consultancy and advisory services to leading property clients including the likes of Leighton Properties, Lend Lease, Watpac, FKP, Brisbane Housing Company and Consolidated Properties.