There are over 11 million active Facebook accounts in Australia and the average Australian spends one in every five minutes on Facebook each day. That's 4.8 hours every day!
So if people are spending that much time on social media, what are they doing? The last time you logged into Facebook, was it to find a property to rent? Or was it to look for a salesperson or property manager? If you're like me and most Australians, you're on Facebook to keep in touch with family and friends, brands you're interested in, or for some, to post the occasional selfie.
Social media is undoubtedly big business today, with billions of dollars at stake for companies like Facebook and Twitter. These companies are a business, just like yours, and with recent changes to how Facebook ranks company pages, there are only two options if you want your fans on your company Facebook page to see what you're posting:
       'Pay to play': Advertise your page and/or promote your posts
       Deliver relevant, engaging, social content that is inherently useful to your fans
These recent algorithm changes by Facebook means that Facebook now decides what content to automatically display on all of our personal newsfeeds when we log in. If a company is not posting relevant and engaging content that is inherently useful to its fans, the engagement on that company page will decline rapidly on EVERYTHING they post... Unless you 'pay to play'.
You can choose to get upset that it's no longer free to reach your fans. Or you can understand that Facebook was never about advertising anyway. It's always been about socialising with family, friends, communities and brands we cherish.
On all of your social networks you need to stop posting content that brings people to your pages and start posting content that people will want to come back for and share with their family and friends. That's a completely different mindset and can have a huge impact on the perception of your brand that works 24/7.
Remember this: It doesn't matter how many 'likes' you have. It's how many that care for and consider your company just another one of their friends.
ABOUT THE AUTHOR
---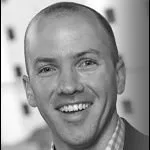 Josh Cobb's unique blend of sales and negotiation skills coupled with exceptional client care and ethics has earned Josh the reputation as a well-respected leader in rent roll management, growth and outstanding performance.
With a decade of experience, Josh has successfully grown rent roll businesses in significant numbers as well as substantially increasing profits and values through additional fee introduction whilst balancing outstanding client care and retention.