When it comes to finding people who will engage you to sell their property, an agent's job is a bit like a fishing trip. You drop anchor in the right area, cast out your line with your chosen bait, and hope that a fish will swim by and bite.
Of course, for agents, the 'bait' is how they present their brand to prospective clients: their local reputation, the service they offer, the local knowledge they exhibit, and the content they provide. All of these attributes can be demonstrated both in person, but also before they even meet the prospect in their virtual shopfront.
In past blogs, I've talked about content marketing, the buying lifecycle, and what 'vendors-to-be' actually want at each different stage. Today, I'd like to continue the journey and discuss how agents can build and maintain a strategic virtual shopfront; one that hooks those vendors-to-be, turns them into prospects and then converts them to sellers.
Nowadays, every agent has access to the tech tools and support needed to create a top notch website. But like every angler learns, often the hard way, no matter how good the rod, you need to have the skill, patience and present the right 'bait' to really make it work. This is the 'strategic' part – and smart agents already understand that a website is not just an advertisement, it's an opportunity to win the minds and hearts of vendors-to-be by demonstrating your local expertise.
Here are my top five tips for agents to creating a strategic website:
1. Have information on your website
Remember, your website is not just about sales – it's also about service. Don't think of it as just a shopfront; think of it as a mixture between a digital billboard and a lecture theatre. You have the opportunity to show everybody that you're the local property market expert they want to work with.
You understand your local area better than anybody, and you know what the local vendors need. They want to understand pricing trends, they want the inside scoop on the latest suburb news and they want to know what local buyers are looking for. And most of them are curious about whether it's worth investing in a bathroom or kitchen refurb before selling, or if it's not necessary to achieve the price they want.
So, don't just publish listings on your site, make it a valued source of information on your area – create a blog, provide insights such as suburb property reports and give them tips on renovating and maintenance they are looking for. It's a soft sell, but by 'demonstrating' your expertise you will begin to convince those big fishes that your bait is the one they need to grab.
2. Maximise our dollar productive time - Get creative support
None of us have time to spend hours writing content – and the great thing is you don't have to. Employing a writer to create regular content for you- is not a hugely expensive exercise. The trick is to make the content good.  So, sit down with a writer over lunchtime and brief them on your insights once a week, and let them do the heavy lifting to create articles for your website and blog. You provide the right content and they remove the hassle of getting it in writing.
Even better, ask your local paper if they have freelancers – or if you have a good relationship with your local property journalist,  ask them if they can recommend someone. This way you build crucial relationship with the local media at the same time.
3. Employ your website to build leads that count
As any agent who's been cornered at a friend's barbecue knows, people have loads of questions about the property market. So, employ your website to give vendors-to-be a place to ask questions. This could be a comments area on your web blog, or a form to share their contact details to receive updates.
This Q&A type content provides really interesting material, people are more likely to subscribe to your content, and by being brave enough to answer the tough questions, your reputation for openness will quickly spread.
But remember, like any expert angler, patience is a virtue. Don't spook prospective vendors by striking too early. Including an RSS feed for people who may not be ready is a great way to begin a relationship and still give people the space and time to develop a relationship with your content before you reach out to them.  
4. Have a breadth and depth of information to cover all bases
Provide insightful content that appeals to the vendors-to-be at every stage of their research journey is not just about building your qualified leads – it also helps you understand what people in your market are looking for. Publishing different types of content on your website gives you more chance to find the right topics, and tracking each article will help you see which topics work best. For example, if your blog post on rental yields gets twice the traffic than any other post, it may be an indicator that investors are targeting your area, and can respond accordingly. And by asking for comments against each article, you can begin a conversation with a prospect knowing which topic is of most interest to them.
5. Your site should support your social media presence, and vice versa
We will discuss this in more detail next week, but don't underestimate the value of tying your content into your social media presence. Property content is hugely popular across all forms of social media, so use platforms like Facebook, Twitter, LinkedIn and Pinterest to amplify your presence (reach). Make sure all of your content is 'shareable', and post your updates to your personal networks and encourage your connections to share.  But keep social media content social. People generally don't share sales-heavy content.
ABOUT THE AUTHOR
---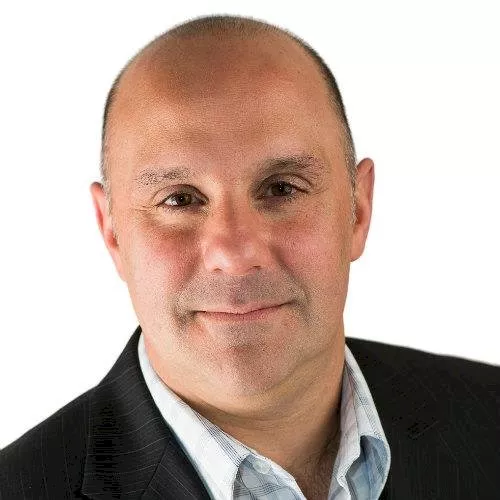 Andres Antonini is group marketing director for Onthehouse Holdings, former director of digital and lead generation services for LJ Hooker and long-time strategic marketing consultant at Ogilvy & Mather.