The evolution of technology, particularly in recent years, has been swift and comprehensive. By anyone's observation, smartphones and tablets have changed the way people interact and communicate; this has and will continue to impact on the way property is marketed and the information available at a buyers' fingertips.
A changing world
Consumerism and its relationship with mainstream marketing has changed buyer behaviour across all industries – and real estate is not independent of these changes.
In our industry, print advertising was the only way to sell property. Agents strived for billboards, signage, and if you weren't in the newspaper you didn't get noticed. Direct mail was prominent, without the word 'electronic' preceding it; The postman filled letter boxes with post cards, brochures and newsletters on a daily basis.
For buyers doing their research, shopping around was much harder, was labour intensive and required a lot more time and physical effort. The internet was slow, underdeveloped, and not widely used (who remembers dial up?), and as such, buyers simply had to place greater trust in the agent.
Although much of this is still the case, the digital world has changed the way people search and research for property. Information is available literally at people's fingertips. Anyone who owns a computer can recognise that marketing today has become a highly digitised experienced, especially when compared with what was happening in the 90s. Like sea monkeys, Furbies, Pokémon cards and other 90s paraphernalia, a company without an online presence is a rare and dying breed. Social media is changing the way businesses are communicating with their customers.
Beware of the static
With unprecedented levels of information bombarding consumers daily, the ability for marketing messages to cut through the 'static' will define a marketing campaign's success. Engaging and relevant content is the way of the future – in small, direct and bite-sized yet comprehensive pieces. Easy to digest information which resonates with the individual will increase interest and engagement and deliver cut-through in a competitive environment. Below are some things companies need to be aware of in order to generate meaningful content:
- High quality video, imagery, and CGIs are a minimum. People expect visual content – easy to digest – meaningful and informative – in as short a blast as possible. Technology has also produced attention spans which continue to decline, and because of this people need to be grabbed instantaneously or they will move on quickly.
-Digital marketing will see an increase in the use of social media. As professionals in the property industry, we must continue to adapt to the demands of digital word and subsequently social media and interaction with social sites will become an extension of marketing strategies and budgets. 
-Smartphones and tablets are the main way people access the web. Desktop computers are still a necessity, but info on the run is the new black. Content therefore must adapt to the screen, and always needs to be envisaged through the eyes of the user.
-Screens are used for everything – from entertainment to communication to shopping and transacting – but overall, research is done on demand. Buyers can check the truth of what comes out the agent's mouth by using Google in their pocket.
-Companies should be more focused on adding and participating in conversation, as opposed to managing and leading online interactions.
-Empowerment of the consumer – loyalty and social acceptance – is an easy way of supporting or trashing a brand.
-Content needs to be fixed with the option to 'share' and 'send to a friend'. Target markets are almost guaranteed to share content we provide with family, friends, and trusted advisers. Comments are normally added and can be shared through Facebook, Instagram, and Pinterest – both good and bad.
The buyer today
The digital world has created an underlying expectation for fast and accurate information, and as a result buyers today are far savvier than they were in the 90s. The internet puts an endless supply of information at our fingertips and enables potential buyers to research online, watch videos, pull articles and compare and contrast opportunities long before they even speak to an agent. Nowadays some buyers will know more about other opportunities in the market than the agent selling, purely from perusing websites and social media.
While the shift towards digital has brought us new challenges, it also provides companies with new and innovative means of obtaining and advertising to customers. Devices such as smartphones and tablets have drastically changed the way buyers operate today. This technology allows people to access information anytime, anywhere, and are the primary ways that buyers today are searching for facts – particularly when it comes to property.
What's next?
While a majority of marketing has turned digital, the real estate sales industry relies on personal interaction. Whilst email is king, personal relationships are the difference – property will be the last bastion of personal interactions in the sales arena.
The future will see equal importance placed on consumer engagement to capture the interest as with face-to-face contact. This will underpin a good property agent, personal engagement, relationships and above all else – trust.
Buyers are more impressed by the agent who takes the time to send a personalised note, rather than the one who sends out a mass email. Property is a tangible and emotional asset, and for most people, one of the biggest purchases they will make in their lifetime. Therefore, while the digital world will continue to develop, people will still have a place in their hearts for the 'old school'. People will never truly replace machines in the industry of real estate – the companies which will be successful in our changing world are those that are able to determine the perfect balance between the two.
ABOUT THE AUTHOR
---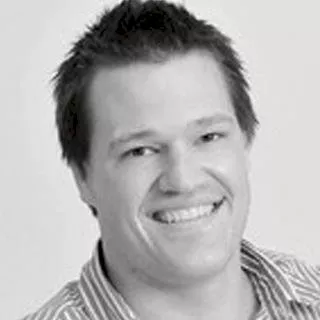 Lachlan Walker is head of the Place Advisory division at Place Projects, Brisbane's premiere project marketing company. Lachlan is recognised as one of Queensland's preeminent residential property market experts, specialising in South East Queensland residential property.
His role is to provide product specific advice to clients by gathering and applying internal and external market intelligence which is translated into meaningful market reports. He is widely published and is continually called upon to provide commentary on the residential market by various media and property journalists nationally. 
Lachlan has extensive experience in property market research and has provided professional consultancy and advisory services to leading property clients including the likes of Leighton Properties, Lend Lease, Watpac, FKP, Brisbane Housing Company and Consolidated Properties.