With all the current chatter about the evils of REA and the search for alternatives, the sale of the All Homes site, which has dominated in the ACT for many years, should ring very loud alarm bells for those considering supporting privately-owned property websites.

The following are two excerpts from an article I wrote in June which included warnings about the above scenario playing out:
From the article 'The challenge to our Industry's online destiny':
It has been argued by many that agents should jump off REA and support the runner-up, the site 'that would be king'. Considering the alternative is owned by 'the other' major media player in Australia, I would suggest that really may not be the best move although I have nothing at all against Domain. Again, they are a commercial entity trying to maximise profits. 
Lastly, we have a growing list of privately-owned and controlled minnow portals, each promoting themselves as 'the answer'. But again, we must be vigilant and understand that should any of these portals gain significant traction to the point of becoming a threat to REA, the chequebooks are certain to be opened. In fact, a cynical mind would suggest that perhaps the owners of these portals look forward to the day when they will be bought out by the majors so alarms bells should ring before we empower any privately-owned portal/s. 
Our industry should have no doubt that privately-owned websites are not the answer, and if the All Homes sale does not act as a warning then we are slow to learn. It also underlines the fact that Domain are focussed just as much on beating REA at their own game. To think anything else is nothing short of commercial naivety.
A website run by our institutes working together, although it should have happened many years ago, is not likely to come about any time soon as they seem incapable of finding any genuine synergies and have a long record of not working together effectively.
The only real answer to our industry's online challenges does not lie in endless 'white noise' on social media or blogs, or continual knocking of the big players. We need meaningful competition by way of a national real estate portal owned directly via shares, by agents. Not a site controlled by the larger groups, not a site run by state institutes but one where each individual agent can buy shares, where no one party or individual can dominate ownership and importantly, a site that can never be on-sold to the larger players when it gains traction. 
Observing the conversations around this subject it often seems that many agents are more interested in the ongoing argument than they are in aligning with a viable, sustainable solution. However, the time has come for that to happen and happen it must.
The danger is that agents will adopt a fragmented approach to this important challenge, but now more than ever it is critical that our industry comes together, supporting one genuinely "agent shareholder-owned" national real estate portal.


ABOUT THE AUTHOR
---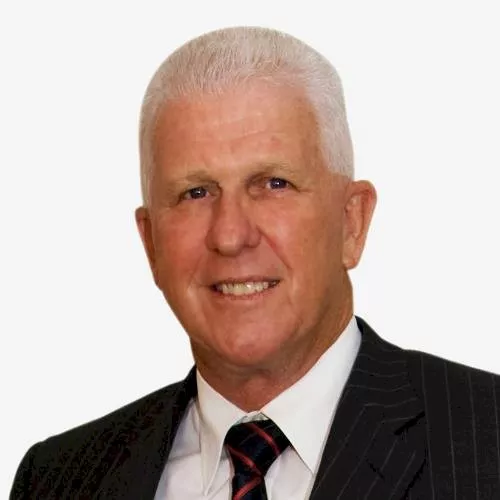 Since kicking off his real estate career in 1987, Geoff Baldwin has achieved success at the highest level in sales, management, multi-office ownership and as a group CEO. He is a licensed agent, auctioneer, respected trainer and a widely published and quoted industry spokesperson. Geoff is the regional owner and managing director of RE/MAX in Western Australia, which he purchased in 2009 and currently ranks as WA's fastest growing group.