Starr Partners CEO Douglas Driscoll, who last week announced the opening of two new offices in Sydney's Dee Why and Rooty Hill, takes you through the top three tips for agents looking to take the leap of faith to own and run a franchise.
Understand your market and customer base
It may sound obvious but to be successful, you need to do your research on the local market. This includes knowing the demographics, the types of properties in the area, the frequency of sales and the purchasing habits and preferences among local buyers. You also need to understand the community and the lifestyle behaviours of its residents. This will help you mould your business so that you develop a clear direction and service offering, and genuinely understand the market you're speaking to.
Identify and understand your competitors
This is essential. In order to market your agency and offer a point of difference you need to know who your competitors are, what they offer their customers and how they do business. This should be the goal of any new franchise owner looking to establish a solid agency that is geared to increase its market share over time, especially during the first three critical years of business. This will also help you market yourself with a more specialised and market relevant selling point.
Understand your role as agency leader.
Becoming a franchise owner means you're no longer simply a sales agent. You now have a business, staff and your own customer base. A new set of responsibilities comes with this, and many new owners may underestimate the level of people and management skills required on their part to guide and direct their agency. I would encourage any new franchise owner to broaden their human resources and managerial skills sets through formal courses. This will not only help you establish standards in the office but assist you in being the role model your staff expect you to be – whilst cultivate a positive agency culture and brand image.
ABOUT THE AUTHOR
---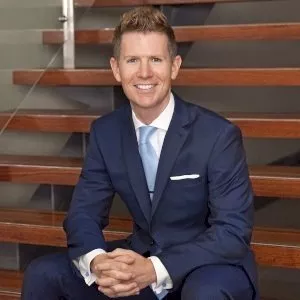 Douglas Driscoll is CEO of Starr Partners, and was named Industry Thought Leader of the Year at the Real Estate Business Awards 2016. Originally from the UK, Douglas is widely regarded as one of the industry's preeminent thought leaders, and is lauded for his dynamic and pioneering approach.