Talk is cheap. Unless you're Keith Richards, you need more than words to persuade people you're great.
Somehow you've got to own the space that is your target market. The good news is that there is a solution – written marketing material that people will read in a variety of media.
The bad news is that it takes consistent effort.
The reason it works is that people are generally many more times likely to recall and believe something they have read than something they have heard.
This is enhanced by the credibility of the authority and the repetition of the message.
It follows that you have to be perceived as an authority.
You can do this by (for instance) sending out marketing reports that showcase your local knowledge, successes, and community involvement.
I stress they need to be locally based. People are enormously more interested in what affects them personally and their community than the wider world (whatever they might say).
If it's so effective, why doesn't everyone do it? This is where the consistent effort comes in.
Many agents start off doing good marketing, but then it all becomes too hard, especially if they don't see immediate results.
They forget that repetition brings the rewards.
Studies have shown that a marketing message needs to be heard five or six times before it sinks in.
So if you do a monthly newsletter, make sure it goes out each and every month on the appointed day. Slack off and it will look bad.
(Blog courtesy of RP Data) 
ABOUT THE AUTHOR
---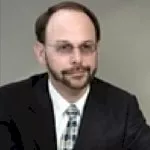 Gil had a stellar career in real estate for over 20 years. He was a franchisee and top salesperson of L J Hooker then Richardson & Wrench before going independent. His achievements included more than 1,700 sales at an average of 100 properties a year during his last decade in the business, and an amazing 80 per cent market share in his local Sydney area. His largest residential sale was the amalgamation of 18 properties for $27 million. Gil subsequently completed a PhD and now works as a university lecturer, as well as consulting to RP Data.