Marketing is about getting noticed. Sales is about closing.
But these two functions are always confused. They are, in fact, two very different things that deliver a different result. They are not interchangeable.
Marketing gets you to the table. Sales is about closing that sale when you're at the table. But you won't be closing anything if you haven't been invited to the table in the first place.
So how do you get to the table?
In real estate there are two activities – 'push' and 'pull'. Some refer to it as 'attracting' versus 'chasing' and it's pretty much the same for the broking industry.
I have been researching successful real estate agents for 15 years and specifically training and coaching Australia's and New Zealand's best agents in recent years. The seven-figure agents I interview all run an attraction business. They attract to them the best vendors coming onto the market because of the strength of their profile and presence.
It's quite simple: the agent that has the listings is the agent that gets the listings.
Furthermore, the agent with the best marketed listings gets the vendors who will do the best marketing once they list. It's called the law of attraction.
It's no accident that attraction agents are highly skilled at selling vendor-paid advertising (VPA). VPA is the absolute foundation of success in the new real estate world. A marketing-based agent uses acceptable VPA skills to help a seller get a better result for their property, and as a by-product helps build their attraction business.
The secret of attraction agents is to use your current listings and their marketing to help you get more listings with more marketing – probably what you call referrals in broking. Most importantly, this process is carried out because at all times it's the vendor that wins most and the agent wins second.
There's a new buzz phrase in marketing in real estate: "Make sure your online and offline are in line".
Brand is everything and in real estate, as in mortgage broking, everything you do either builds or destroys your brand. Your car, your smile, your Facebook account, your web presence and digital footprint, your print advertisements are all sending a message. Consistency in that message is what builds a brand. Imagine walking through a prestige Mercedes showroom and seeing an old Toyota Corolla sitting on the showroom. It's not consistent.
This is exactly what happens when your online and offline get out of line.
We've all seen examples of it in real estate advertising. A stunning property is marketed with a large, beautiful page one internet listing combined with a small postage-stamp sized print advertisement. The online and offline is out of line. This sends out a distorted message to the buyers and influences their perception on the value of the property.
The same can be said if a property is advertised as a large full-page print advertisement and appears as a small internet listing on page 12 of the search results. Again, the online and offline is out of line. It's not consistent.
You need to have a correlation between all your media. Your online and offline needs to be in line. That's because the presentation you put forward in the media influences buyers as to the value of the property. Get everything consistent, and buyers know they are dealing with a top notch quality property that requires a serious offer.
Just as importantly, this consistency influences sellers and the perception they have of you as an agent – either someone who will ensure the presentation is consistent, or someone who lets details slide.
ABOUT THE AUTHOR
---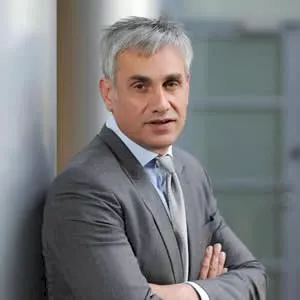 Tom Panos is the general manager of sales at News Corp as well as a real estate coach. His weekly blog goes out to 14,000 agents, and focuses on being an attraction agent. He regularly interviews Australia's highest-producing real estate people. For more information, visit www.tompanos.com.au.