In recent months, property media has been awash with news about the influx of Chinese buyers and investors in Australia. According to a report by the Foreign Investment Review Board, Chinese investment in Australian residential property in 2012/2013 was up 42 per cent from the previous year (at $5.9 billion). 
RealestateVIEW.com.au has been on the front foot of this trend, having this year launched a partnership with Chinese property portal GiFang.com to better connect agents with Chinese buyers and assist them with capitalising on the opportunities presented  by this emerging buyer group.

Not surprisingly, agents who were likewise quick to react to this trend by utilising such tools and developing their own engagement methods to connect with Chinese buyers, are now in the box seat. A report by Credit Suisse predicts Chinese nationals will sink around $44 billion into Australian residential real estate over the next seven years, meaning a prosperous period ahead for those with established ties to this market.

While nobody has a crystal ball to pinpoint exactly what the market will do in years to come, this is a timely reminder that a successful agent is one who is constantly on the lookout for future changes in the market to help ensure continued success.

And these changes can come in many forms – demographic, economic, legislative or cultural.

One example is the movements of first home buyers over the last decade. At the height of the uptake of the First Home Owner Grant introduced by the Howard government, first home buyers accounted for 28 per cent of the market. According to the Real Estate Institute of Australia, first home buyers declined from 20.2 per cent in November 2011 to 12.3 per cent in November 2013, with a sharp decrease between 2012 and 2013 when the First Home Owner Grant was phased out for existing homes by state governments.
Since this time, first home buyers haven't just declined in number; their approach to buying has shifted. We're witnessing more first home buyers becoming investors in order to leverage the capital gains benefits and bring down the cost of home ownership. We're seeing first home buyers entering into joint ownership with friends or family to share the cost of a deposit and mortgage. Many are also relying on parents to assist with a deposit or act as financial guarantors.

A forward-thinking agent would have predicted the ramifications of first home buyer legislation and developed strategies to capitalise on it. These strategies could be as basic as sharing new listings ideal for first home buyers among a database of second and third-time buyers, who may be looking to purchase on their child's behalf. It's the little things that demonstrate you're in touch with how your market is thinking.

Currently, unemployment and slow wage growth are growing economic issues, with the ABS recently reporting wage growth at 2.6 per cent, the lowest increase since 1997.

A recent report conducted by ME Bank found proposed changes in the latest federal Budget had also negatively impacted the financial confidence of particular groups:
         54 per cent of households reported being unable to save each month – the highest in three years
         Single parents had the lowest level of financial comfort amongst all groups surveyed, and had the lowest level of comfort with savings
         Couples with young children had the second lowest level of financial comfort with savings

Without a crystal ball, these economic issues help us paint a picture of future changes in the property market. We know certain buyer groups will struggle financially more than others, which may influence their housing preferences. We may see more families opting for smaller homes or apartments, or a further boom of more affordable, outer ring suburbs.

While overseas buyers are currently making their mark on the local property market, it's important agents ask themselves – what's next? Who are your buyers today, and will they look the same in five or 10 years? Who would want to live in your local area in the future? Where will migrant groups come from? What are economic and policy forecasters predicting, and how will this impact your client base?

As the saying goes – knowledge is power. An informed agent who pays close attention not just to what's upon them, but what's ahead of them, has the power to make better business and communications decisions and ensure continued success.
ABOUT THE AUTHOR
---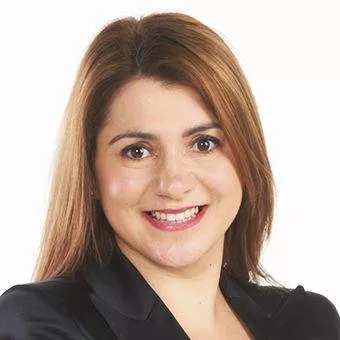 Petra Sprekos is the general manager of realestateVIEW.com.au. Under Petra's leadership, the portal has grown to more than 1.1 million unique visitors a month with over 350,000 property listings for sale and rent, contributed by more than of 5,000 agencies nationally. Petra graduated with Honours in Business before pursuing her Masters, where she completed a 70,000-word thesis on entrepreneurship in the property industry.