Just last month a dozen chief executives of Chinese real estate agencies had a chance to visit Australia. So what did they think of our lucky country?
This was the first visit for all of them. Juwai.com took them to Melbourne, Brisbane, the Gold Coast and Sydney.   
One of the attendees was Mr Ertian Zhao, owner of the biggest brokerage house in China's Hebei province, which surrounds the capital city of Beijing. 
He said, "From my point of view I love the lifestyle, the beach, the clean air and the sea and that will be what I will be telling my clients about in China."
In the Gold Coast, luxury real estate agent Domin­ique Corbett, of Corbett and Co., showed the Chinese around the top houses and apartments – including a super-premium home that isn't currently on the market.
"These brokers have around 400 prospective buyers between them," she said, "and they fell in love with the Gold Coast.
"Earlier this year a Chinese buyer paid $8.7 million for a property in Admiralty Drive, the biggest private sale on the Coast this year. It's my belief the real Chinese wealth will begin entering the market this year."
Another attendee, Ms Chunhui Gao, agreed. She is owner of the biggest agency in Shandong province, which is one of China's most populous and wealthy provinces. Shandong has 96 million residents and a GDP of $959 billion. 
"We had heard so much about the Gold Coast but now that we have seen it for ourselves I think our buyers will fall in love with it," she said.
I personally believe the Gold Coast is a good buy, for the lifestyle, the education and everything that Chinese investors are looking for. 
The latest stats from Juwai.com show Chinese buyers' top Australian cities are, in order, Sydney, Melbourne, Brisbane, Perth and the Gold Coast. 
And while Adelaide isn't among the top five, it should not feel left out since it's in sixth place, just after the Gold Coast.
ABOUT THE AUTHOR
---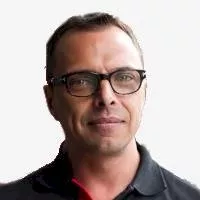 Andrew Taylor is co-founder of Juwai.com, the No. 1 website for Chinese buying Australian real estate. He is an experienced real estate media professional, with 10 years' experience managing print, online, television and radio brands in Australasia and Asia. He has held senior roles in the REA Group, including company director and Greater China country manager. He has also held roles at the Australian Broadcasting Corporation and Property Page Pty Ltd. He has graduate degrees in classical music and plays the diyin gehu (Chinese bass).