The flow-on effect of buoyant property market conditions has resulted in an overall increase in the cost of land.
Over the 2013/2014 financial year period, the median selling price for capital city land increased by six per cent while in regional areas there was an increase of 0.6 per cent – this equates to a median combined capital city land price of $247,000, and $156,000 across the regional markets.
Since the 1989/1990 financial year, growth in capital city and regional vacant land prices has been quite similar, with capital city prices rising by 394 per cent and regional prices by a slightly higher 420 per cent.
After the financial crisis there has been very little change in regional land prices, while capital city prices have continued to rise.
In June 2014 we reported that the median vacant land size within the capital cities was 475 square metres compared to 801 square metres across the combined regional markets.
Back in June 1990, the median lot size for capital city vacant land was 744 square metres compared to 1,012 square metres for the combined regional markets.
The median lot size in regional markets was 36 per cent larger than across the capital cities. By June 2014, regional lot sizes were 69 per cent larger than those in capital cities.
The lack of vacant residential land coupled with a reduction in land size has created a substantial rise in the cost of land, with a flow-on effect for the property market a key contributor to the rising cost of housing – this is particularly noticeable in capital city markets.
Even the relatively stable ratio of land to house price over time suggests the cost of materials and labour has changed very little while the rising cost of vacant land has pushed up housing costs.
I believe a combination of smaller land lot sizes and rising prices is likely to continue. Coupled with this, we are also seeing a record-high level of dwelling approvals for units.
ABOUT THE AUTHOR
---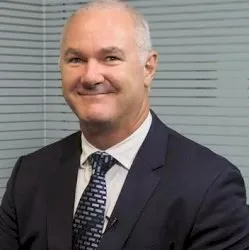 Tim Lawless, research director, RP Data
Tim heads up the RP Data research and analytics team, analysing real estate markets, demographics and economic trends across Australia