If you've dreamed of swapping the bustle of inner-city living, the mortgage stress and the traffic congestion for something more, you're not alone.
Just ask the 1,800 families who have already made the move to regional New South Wales as part of the Evocities campaign in search of a better lifestyle for themselves and their families.
A joint initiative between the seven regional cities of Albury, Armidale, Bathurst, Dubbo, Orange, Tamworth and Wagga Wagga, the campaign aims to show capital city dwellers that a move to an Evocity is a city change where a wide range of opportunities exist for personal and professional growth.
The Evocities present a number of opportunities for real estate agents and property managers – not only in terms of lifestyle benefits, but also the prospects available to create and grow your own business in thriving communities. The Evocities offer strong, diversified economies with positive population growth. Add to this the affordability of housing and it's evident why the real estate industry is enjoying success in these cities.
We're expecting the trend to continue in terms of property interest in the Evocities, particularly as capital city property prices become increasingly unaffordable for first home buyers. Five of the seven Evocities have a median house price below $300,000 – less than half that of Sydney's median of $650,000. Even Orange, the most expensive of the Evocities offering a median house price of $326,000, is still significantly below RP Data's combined capital city median price of $520,000. It begs the question: why wouldn't a first home buyer seek to establish themselves in an area that provides all the amenities you'll find in larger cities, at half the price?
The lower house prices have also proven attractive to property investors looking to commence or accelerate their portfolios by leveraging off the high demand for rental properties in many of the Evocities. What's more, Sydney residents looking to relocate to an Evocity can apply for the NSW government's Skilled Regional Relocation Initiative, which provides a grant of $10,000 to eligible applicants who gain employment, self-employment or establish their own small business in regional NSW.
With quality infrastructure and facilities and the opportunity for more work-life balance, relocation to an Evocity offers a city change with a difference, and the possibility for positive change to both your career and lifestyle.
ABOUT THE AUTHOR
---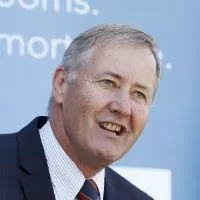 James Treloar is former Tamworth City Mayor, and the official spokesperson for the Evocities campaign. As Tamworth City Mayor for fourteen years, James' civic life in regional NSW has given him enormous pleasure and satisfaction. He is fortunate to have been part of council teams that have driven major development projects that have realised community benefits for Tamworth, such as a vibrant, strong economy and a city full of amenity.