The attraction agent is not about what you know, it's who you know.
Brand is what people say about you when you are not in the room. Listings are won and lost over the back of people's fences. The reason I encourage people to become an attraction agent is because once you get the model working, you don't need to be out there door-knocking because it's not what you say to the market it's what other people say to the market about you.
People really want to go with the attraction agent, so let me give you a couple of tips.
Here's your model. Get exceptional vendor-paid advertising because when you've got listings with marketing, that will get you more listings with marketing. That's the concept of attraction - you get more of what you already have. 
Immerse yourself in the community. What I mean by that is don't write a cheque to the soccer club and say 'I gave them five grand'; be the person that gives them the trophy on grand final day. That's immersion.
Understand data, understand media and show up as a specialist; don't show up as a generalist and don't show up as a desperate, needy person. Show up as someone who knows your days on market, someone who knows the average sale price versus market price. Look for information that you could provide that will add value to show your proposition in the marketplace. 
Without doubt, you have to get world class at scripts and dialogues, not because I want people to be a parrot or robotic, but because I think people need to use 50 words not a thousand. Answer a question for a vendor in 30 seconds and at listings presentations be clear, concise, confident and challenge the vendor - articulate a problem and solve it.
We know that if they like you they'll listen to you, but if they trust you they'll buy from you.
ABOUT THE AUTHOR
---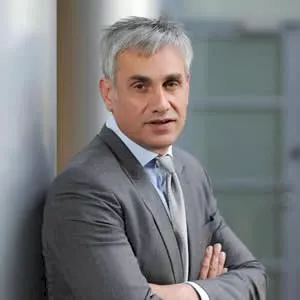 Tom Panos is the general manager of sales at News Corp as well as a real estate coach. His weekly blog goes out to 14,000 agents, and focuses on being an attraction agent. He regularly interviews Australia's highest-producing real estate people. For more information, visit www.tompanos.com.au.