In Australia right now, one of the biggest issues affecting real estate agents is the state of the portal market. Is the biggest portal charging too much? Is it increasing prices too quickly? Will it try to cut agents out of the real estate business altogether?
The best way for real estate agents to protect themselves from a predatory portal is to reduce their exposure to it.
If the leading Australian portal charges too much for access to its audience of Australian-based, English-speaking buyers, one way to declare your independence is to advertise on competing domestic portals. Another is to do more work with overseas buyers.
I've spent my entire career helping agents build their businesses with print and online media, so in this blog post I want to share with you five of the most useful tips I know for reaching overseas buyers online.
I'll follow-up in another blog post soon with five more tips – to round it out to an even 10.
1. Start online
Online marketing is your first point of contact with most overseas buyers. They spend much more time watching the market online before visiting their first property than local buyers.
Then, they tend to fly in, and visit several agents and properties in the space of a week or a few days. Make sure they know about your properties by reaching them in their research phase.
2. Think long term
Online marketing is not a short-term trick for boosting this month's results. You don't target a new buyer group as a short-term tactic, but as a result of a strategic decision.
This is an investment, and all good investments have a price in terms of time, money and effort. Good investments also pay off, and can give large returns. International buyers tend to buy more expensive homes than local buyers, and on occasion will make multiple purchases with the same agent.
3. Use international portals
Advertising on the relevant overseas portal is a must. I know this probably sounds full of self-interest since I run an international real estate portal. So, don't just take my word for it. Call them and find out how much it costs. I think you'll be surprised at how cost-effective it is, especially when compared to what Australia's portals charge.
Because they attract the greatest number of motivated buyers, you simply can't ignore portals.
4. Make your website useful
Position your own website as a useful alternate and complement to the portals.
International buyers will find your listings on the portal, and then may click through to your website to find out more about you. How you communicate with them at this stage is important. Give them useful content, translated into their own language.
Remember, they have questions about taxes, closing costs, the purchase process, neighbourhoods, schools, shopping and transit that local buyers don't. That gives you a opportunity to build a relationship with them by answering their questions.
5. Make it last
Create online resources that keep working for you over the long term. Some agents use short, foreign-language videos answering the top 10 questions. You might prefer a guide to buying, local schools and neighbourhoods.
Whatever it is, something like a guide won't go out of date. It's a much better investment of your time than writing three or four blog posts in a month, on topics that quickly become dated and lose relevance.
ABOUT THE AUTHOR
---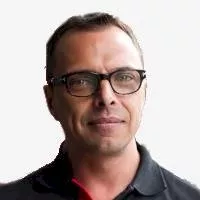 Andrew Taylor is co-founder of Juwai.com, the No. 1 website for Chinese buying Australian real estate. He is an experienced real estate media professional, with 10 years' experience managing print, online, television and radio brands in Australasia and Asia. He has held senior roles in the REA Group, including company director and Greater China country manager. He has also held roles at the Australian Broadcasting Corporation and Property Page Pty Ltd. He has graduate degrees in classical music and plays the diyin gehu (Chinese bass).