Last week, the Real Estate Institute of South Australia (REISA) held its annual gala dinner to announce who are the best of the best in the industry and provide the feeder into the National Real Estate Awards.
As a casual observer, you could feel like 'every player wins a prize' – there seem to be so many. Nothing, in fact, could be further from the truth. REISA has again changed the awards structure and implemented an entirely new criteria and audit process. This is just like the changes to the rating system in the media and all the players were holding their breath to see where it would land.
Now at the risk of being seen as bragging, egotistical or self-serving, seriously Toop&Toop have pretty much always blitzed the big categories. This has reached a point where it becomes difficult to really promote the wins, as we risk turning people off. We were 'Hall of Famed' for so many of our key categories, but we are out of the hall and back in the competition… nerve-racking but we are up for it.
To be judged and audited against your competitors in such a competitive industry is both confronting and is completely public.
This year was particularly scary.
While the awards night was unfolding, I was up north on Tickalina sheep station, this side of Broken Hill. Tickalina Station belongs to an old school mate (Andy), who was getting married. I had the honour of being Andy's best man and couldn't attend the awards night. Team Toop was well represented at the gala awards with four tables: Sylvia, Genevieve and Suzannah all went. There is extremely patchy reception at the station and I was standing on the bank of the dam close to the homestead with one very unreliable bar of reception (dropping in and out), getting SMS updates throughout the evening.
Well, the upshot was that Toop&Toop won all four of the biggest categories (again): Large Agency, Large Property Management Agency, Marketing & Communication and Innovation... plus two individual Sales Person awards. Six awards – an amazing result for us, especially under totally new judging criteria and processes. 
I must say, I thought we would comfortably win one other award close to our hearts. Community Service, I thought, was such a big part of Toop lives in recent years, and so many of the team have been amazing at giving back.. but all credit to the industry – we didn't win. That simply means that as an industry, we are doing fantastic things for others which makes me feel very proud indeed. That's a real positive for the way our peers are seeing the world. I find it inspirational and a great sign for the future of our profession. 
Innovation and Marketing certainly are our core strengths that enable us to achieve great results for our customers. The work we are doing in innovation across the business right now, is world class – Silicon Valley stuff. Not surprisingly, those two key categories then help us drive both the sales and property management sides of our business.
We are a passionate group, and are proud to be recognised as State REISA winners. We are looking forward to giving the rest of the states a run for their money in the 2015 National Awards.
So while 'every player' to the casual observer looks to 'win a prize', rest assured the BIG award categories are extremely hard fought.
South Australia has a right to be proud of its real estate profession. Intense competition is driving excellence, and we do operate at the highest level, setting new standards across the country.
Very exciting... go SA!!
ABOUT THE AUTHOR
---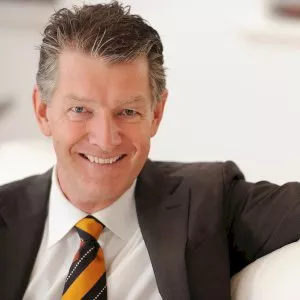 In 1985, Anthony Toop launched a real estate company from his home in Toorak Gardens with his wife, Sylvia. From the outset, Anthony and Sylvia were determined to create the best real estate company in the country, and to set the industry standard.
Over the years Toop&Toop have set the standards not only in the real estate industry but have also been recognised outside the industry for their customer service, quality assurance and business excellence. Toop&Toop have won a host of high-profile awards including Telstra Business Awards and Customer Service Institute of Australia Awards, and were the first real estate agency in the country to achieve certification to Quality Service ISO9000 standard.