An email epidemic spreads out of control, social media can no longer be contained, SMS fever just will not abate… the global communication crisis appears to be totally out of control.
We're receiving information faster and in more ways than ever before and it is now impacting the health of our nation, and of our traditional businesses. With apps for this, apps for that, television, radio, Skype, podcasts, YouTube, communication drones, and Wi-Fi in the streets, there is nowhere to run, nowhere to hide and EVERYONE is being affected... Ahhhhhh! Try real estate!
Ten years ago our entire team would process 100 items of mail from the postie, and approximately 100 emails. Today some individual staff members alone receive 300 emails a day and 100 items from the postie!

FACT: Today, Toop&Toop processes on average 3,500 emails every single day. Adding to this email workload are the endless messages from voicemail to SMS… not to mention all the messages stemming from social media, including Facebook, LinkedIn and the like (all with a subset of message systems). It's clear our business needs have radically stepped up.
We have approximately 2,000 landlord owners (and are looking for more as we roll out our new technology), over 2,000 tenant clients, and 500 suppliers. They are all equipped with smart devices like iPhones, iPads and computers blasting out a manner of messages, pictures and videos at all hours of the day and night. This is the new norm and the trend is for this to exponentially increase further.
Think about it: only 10 years ago most emails were sent from work computers during the working day. Often these emails were snuck in at lunch breaks so the boss didn't see. Generally they were short and to the point.
Today, the messages and instructions come from people on the run, most often when people are in bed late at night, on the bus into work or in waiting rooms at the doctors. Messages can come from so many places and, more recently, from various social media platforms. It's quick and easy to send off instructions to businesses creating hours of work for the recipient with only minimal effort.
Client demands have shifted. Responses need to be faster, if not immediate. The expectation levels on pretty much everything have shifted, and 'entitlement' is the other emerging social disease, which when combined with this communication crisis/disease becomes a frightening cocktail for the future viability of service industries.
So... what are we doing about it?
Here is a sneak look into our latest Toop&Toop innovation. To us it is VERY, VERY exciting.
My daughter, Suzannah (Suz), and her team look after over $1 billion in assets for clients. Suz is extremely well qualified (so much more than Sylvia and I) but has been frustrated with the incredibly high and demanding email traffic her teams face. She did her research and discovered 70 per cent of the traffic was relating to maintenance issues. She decided to tackle this problem head on, and take on this email crisis.
Earlier this year, Suz employed a programmer specifically to help her design a system to lighten the load with maintenance for our tenant client communication. The email and message traffic generated from this one sector of the business is staggering, and frustrating.
On the 25th of this month it is being launched, and we have been running trials for a month now... it looks amazing.
The way it works is to link tenant clients to Toop&Toop and allows our landlord owners to see everything they may want, and for all parties to follow the progress of any maintenance. It also acts as a management tool for our 500 suppliers and helps them to organise themselves. It is VERY clever.
If this is as good as we believe it will be, we will improve our service levels, reduce email traffic and calls by around 80 per cent in that area of the business (estimated 1,000 emails a day), and is the first of its kind anywhere as far as we can tell.
Have no doubt about it, there is a communication crisis today. The weak and frail businesses are becoming the most vulnerable as this epidemic gathers speed – it's stretching resources to breaking point.
Emerging technology will see radical changes to many businesses, and real estate will be affected in a serious way.
ABOUT THE AUTHOR
---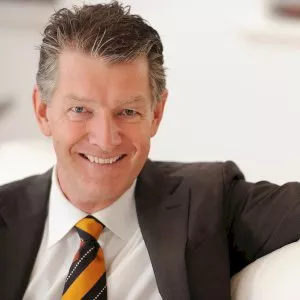 In 1985, Anthony Toop launched a real estate company from his home in Toorak Gardens with his wife, Sylvia. From the outset, Anthony and Sylvia were determined to create the best real estate company in the country, and to set the industry standard.
Over the years Toop&Toop have set the standards not only in the real estate industry but have also been recognised outside the industry for their customer service, quality assurance and business excellence. Toop&Toop have won a host of high-profile awards including Telstra Business Awards and Customer Service Institute of Australia Awards, and were the first real estate agency in the country to achieve certification to Quality Service ISO9000 standard.