A few weeks ago, I shared five steps you can take to make yourself more independent from the big portals.
Whether you think the top Australian real estate portals are charging too much, or just the right amount, the monthly budget you dedicate to them is probably higher today than ever.
By taking advantage of the five ideas below, and the additional ideas in my first blog post, you can begin to make your online effort more cost efficient.
The best way to reduce your dependence on big portal budgets is to increase the returns you obtain from your less expensive media. So, without further ado, here are tips six to 10 to help you do that:

6. Translate your website into the language of your target audience. You don't have to speak a second language to be successful with overseas buyers. But, to get their attention online, it does help to have useful content properly translated.
Use a professional translation service. They aren't that expensive and your reputation for professionalism is worth the price.
7. Don't go overboard. If working with international buyers is still more of an ambition than a reality for you, invest time and money in stages. Just choose a few important resources to start with, and translate them into the most important language you are targeting. Things to focus on include your profile and any special guides or other content that can help an overseas buyer learn more about the market.
8. Go multimedia. Creating the content is the hard part. Now that you have it, make full use of it. If you've recorded an interesting video, let's say, turn the same content into a text file, an audio file, a slide show and an graphic.
You can find someone to help you do this in your office, or on a website like freelancer.com.au. Some people prefer video, others to read. There are even people, heaven help them, whose preference is for an infographic. Having multiple formats will give you maximum reach.
9. Post your content in many places. Start with your own website, your profile pages on the Australian portals and your social media profiles. Post slide shows on SlideShare, videos on YouTube, text on your blog and audio files on your website and in a podcast.
Of course, don't forget that most international buyers use different social media than Australians. Facebook and Twitter, for example, are blocked in China. Post your materials on Chinese networks instead, like QZone, Weibo and Wechat. Your profile page on an international portal is also a natural place to share your materials.
10. Think creatively about what else you can do to ensure your target audience sees, and responds to, your content. The whole point of this exercise is to engage potential buyers.
One innovative agent created a buyer's guide and had it translated into Chinese. It was just seven pages long, but included useful information about her suburb, how to purchase in Australia, how to apply to the Foreign Investment Review Board and whom to turn to for the management of investment properties. She ran a campaign with banner ads on Juwai.com, offering this ebook as a free gift. In the process, she captured contact information for more than 2,000 individuals – all of whom are qualified potential buyer leads.
With the five tips listed here, and the five in my earlier post, you should be well on your way to increasing your success rate with international clients - and all at a very affordable cost, especially when compared to large portal advertising.
Write to me and let me know how you do, at This email address is being protected from spambots. You need JavaScript enabled to view it.
ABOUT THE AUTHOR
---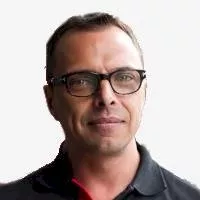 Andrew Taylor is co-founder of Juwai.com, the No. 1 website for Chinese buying Australian real estate. He is an experienced real estate media professional, with 10 years' experience managing print, online, television and radio brands in Australasia and Asia. He has held senior roles in the REA Group, including company director and Greater China country manager. He has also held roles at the Australian Broadcasting Corporation and Property Page Pty Ltd. He has graduate degrees in classical music and plays the diyin gehu (Chinese bass).