Combined capital city home values rose 8.9 per cent over the past year, but the rate of growth is slowing after peaking at 11.5 per cent in April 2014. 
These are key findings from the October 2014 CoreLogic RP Data Home Value Index, which shows the two cities that have been driving value growth, Sydney and Melbourne, are also seeing slowing rates.
The Reserve Bank of Australia (RBA) has previously stated that as the nation's economy transitions away from mining investment that it was seeking a pick-up in residential property. To date, there has been a rise in buyer demand, home values and dwelling construction. However, with value growth having peaked and dwelling approvals -15 per cent lower than their recent monthly peak, will the residential pick-up be enough to offset mining? It is looking increasingly unlikely.
While still strong, the residential housing sector is slowing. Although approvals have dropped, there remains a strong pipeline of housing construction that should continue over the coming years. However, the spike in construction could be short-lived. Looking at other sectors of the economy, the data appears to be increasingly more negative than positive.
According to Westpac and the Melbourne Institute, consumer sentiment has been mired in higher levels of pessimism for the past nine months. The last time pessimism outweighed optimism for this long was in the middle of the global financial crisis.
Last week, we learned that wage growth remains benign. According to the Australian Bureau of Statistics (ABS) the wage price index rose by just 2.6 per cent over the year to September 2014. With inflation recorded at 2.3 per cent, there is very little real growth in wages at the moment.
We are also seeing the highest unemployment rate in more than a decade. According to ABS data, the rate was recorded at 6.2 per cent in October and sits at a level not seen since early 2003. If employees can't negotiate a decent pay rise, clearly employers are not actively seeking staff.
Commodities, previously a key driver of the Australian economy, have seen a significant price-drop over the past year. According to the RBA's monthly index of commodity prices, Australian prices have fallen -16.9 per cent over the past year and are -38 per cent lower than their July 2011 peak.
Earlier this year, Australia recorded international trade surpluses for three consecutive months. The monthly trade surplus reached as much $1.4 trillion. However, by September the trade deficit had sunk to $2.3 trillion – the largest monthly trade deficit since November 2012.
According to the National Australia Bank, business conditions have improved sharply. Their index of business conditions rose by an all-time-high 12 points in October to reach its highest level since February 2008. While conditions may be up, business confidence fell in October by a point to its lowest level since August last year.
Retail trade recorded a somewhat surprising bounce of 1.2 per cent in September. Although the strongest monthly increase since February last year, it comes following relatively light increases of 0.7 per cent, 0.4 per cent and 0.1 per cent over the previous three months. One wonders if it is an outlier. In fact, Westpac and the Melbourne Institute asked respondents to their consumer sentiment survey about their spending intentions this Christmas. The survey results indicate that 38 per cent of respondents plan to spend less; 50 per cent the same. Westpac reported that the net balance (more minus less) of -26 per cent was the worst since 2008, mid-GFC.
The latest read on population growth shows it is slowing. Although growth in new Australians remains strong, population growth over the year to March 2014 was at its lowest since the year to June 2012. Furthermore, the more up-to-date overseas arrivals and departures shows that net long-term and permanent arrivals over the 12 months to September 2014 were at their lowest level since the 12 months to October 2011. This data would indicate a further slowing of net overseas migration, particularly within the mining states, where the slowdown in both overseas and interstate migration has been the most substantial.
The strong rate of population growth has been a significant driver of gross domestic product. Over the 12 months to June 2014, the Australian economy grew by a quite healthy 3.1 per cent. Although this headline figure is quite good, on a per capita basis the economy grew by a much lower 1.6 per cent. With population growth slowing, we would expect GDP per capital to also slow.
While there are a lot of negatives here, one of the recent positives has been the declining Australian dollar. At the end of October 2014, the exchange rate with the $US was 88 cents, much lower than it has been of late. This should help our manufacturers, exporters and tourism operators, although that will take a while to flow through.
With the housing market and housing approvals seemingly topping out, we need other industries to help do the heavy lifting as commodity prices remain low and the pipeline of larger resources infrastructure projects taper away. We're not sure what these industries are, but a further devaluation of the Australian dollar would certainly help the prime candidates, such as tourism, manufacturing and education for overseas students.
The RBA has stated that monetary policy has largely done all it can to assist, now it's up to the government to manage fiscal policy so it can assist the transitioning economy. In my mind, this can't come quickly enough, because the economy is softening and the housing market needs help to manage this transition.
ABOUT THE AUTHOR
---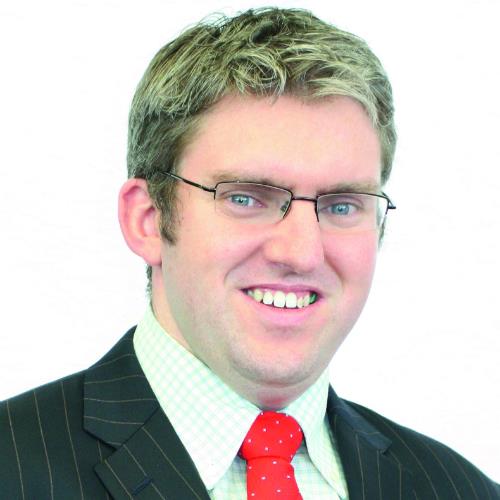 Cameron Kusher is RP Data's senior research analyst, specialising in primary and secondary data analysis, property market commentary and consultancy. Cameron has a thorough understanding of the fundamentals such as demographics, trends, economics and spacial analysis and is a regular keynote speaker for property-related groups, regulated industry bodies, corporations and the government sectors.