Reflection on the past financial year has begun and we have a world of information at our fingertips, particularly in the property investment space.
News articles such as 'The best suburbs for unit investment', 'Top 50 growth suburbs', and 'Houses versus apartments' are appearing everywhere. It's an exciting time for property investors as there's an increasing amount of information and analysis available. It is now even easier to keep up to date with property news and what's happening in the property market.
With the financial year behind us, a number of reports have surfaced. Dissecting this information and comparing what we see from day to day on the ground has been really interesting.
RP Data has recently released a summary of the financial year and property cycle, which revealed Australia's capital city dwelling values achieved double-digit growth over this financial year with an increase of 10.1 per cent. There's no doubt it's been a great year for property across the nation.
Locally, when comparing Adelaide's growth of 2.9 per cent over the financial year to Sydney at 15.4 per cent growth and Melbourne at 9.4 per cent, it's interesting to see that on paper Adelaide appears to be underperforming the nation by a significant portion.
When looking at the current real estate cycle, however, the question investors are asking is whether we are underperforming or whether we are merely lagging behind the capital cities and further growth is to come.
When compared to our previous peak, Adelaide's dwelling values are down 1.6 per cent and RP Data statistics are telling us we are only 5.6 per cent off the bottom of the trough. This is the lowest increase across the nation and if we look to the outperformer in the market, Sydney has achieved a staggering 23.1 per cent increase from the bottom of the cycle.
From these figures, South Australia has clearly not experienced the same highs, but property analysts are predicting growth to come as we follow suit behind Sydney and the east coast. South Australia has been named as 'the market on the move' and is starting to pick up momentum.
Whilst we don't expect our investors to be achieving the huge upswing as seen in Sydney and Melbourne, there is a silver lining. Adelaide is still extremely affordable. With a median 'dwelling' price of $400,000 (houses at $420,000 and units at $345,000), we are still the most affordable mainland capital city. 
Toop&Toop is focused on what our property investors should be doing. For our investors, we are looking at options for them to grow their portfolio in the current market. Looking to rental returns, Adelaide is second only to QLD in both houses and unit rental returns, ahead of both Sydney and Melbourne. Achieving 4.3 per cent and 4.9 per cent returns for houses and units respectively, Adelaide provides a great landscape for investors who are looking for long-term results.
It's become clear just how essential it is to consider the statistics and figures in context. What we are seeing are positive signs for the Adelaide market – it is still the most affordable and steady market, and rental returns are strong. When you're wading through all the information, it's important to remember that a financial report, newspaper article or group of figures are each only one piece in the puzzle.
From where we sit, Adelaide is looking very promising.
ABOUT THE AUTHOR
---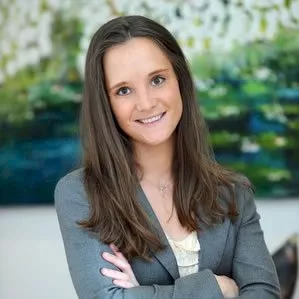 In 2010, Suzannah completed a double-degree with a major in finance and property, as well as achieving honours in law. Suzannah was then accepted into the AMP Capital Graduate Program in 2011 and joined the property investment team in Sydney. During this time she commenced her College of Law studies and was working alongside an in-house solicitor gaining experience in the transactions team, focusing on due diligence. Having spent 18 months working alongside fund managers, commercial valuers and property developers, Suzannah returned home to work in the family business in mid-2012 and is now head of property management at Toop&Toop.
Make sure you never miss an episode by subscribing to us now on iTunes
And dont't forget to leave REB a review!

Listen to other installment of the Real Estate Business Podcast