A lot of property managers spend most of their time focusing on winning listings and, once they are won, passing the next stages over to their admin team.
If there is any takeaway from this piece, it is that 'writing your real estate listing could be the difference between getting it sold or not'.
I don't know if there can be a more compelling statement, but hopefully that underlines the importance of writing a listing in a charismatic and straightforward approach. Just like any script or any sales pitch, there are some fundamental, key elements that go into writing listings that may not sound 100 per cent sexy, but will deliver you quality and informed leads. Learn the lessons here. 
All your listings should start with extremely high-quality photos. It is impossible to overstress the difference between a high- and low-quality photo. It is the first impression on the listing and makes the difference between a consumer clicking on the listing or not. 
Start with the headline
Lavish masterpiece presents as Toorak's finest reads better than 'Toorak home for sale'. Focus on the impressive features of the house and make sure you really express the key features in the headline, which should make a statement about how it separates itself from the competition. Focus on key words including masterpiece, classic, potential, development, spacious, luxurious, opportunity. These are the kind of words that get people's attention. 
Focus on the pictures
You get really one chance to make an impression with a listing. Even if the written listing is average, a great photo will inspire consumer interest. Spend money on a professional photographer and ask them to take photos at peak times of the day. Dusk is ideal as the sun is not as harsh as it is during the day. Make sure the property has been cleaned and get as much nature and space in the photos as possible. Focus on showcasing more than one room at a time if possible, as this shows more space inside the property and makes rooms look bigger. Also ensure the lighting inside is perfect; if you don't have great light, make sure the photographer brings a back-up and works on it in post-production. 
Tell a story, don't sell a story
Property managers sometimes make the mistake of trying to SELL the listing. Instead of explaining why the property is right for potential tenants, they try too hard to put a fear into the tenant's mind that they don't really have. Copy used such as HUGE POTENTIAL, CAN'T MISS OPPORTUNITY, WILL BE SNAPPED UP is incredibly detrimental to your brand. It screams at consumers and doesn't engage them. The most important thing is to ask consumers to imagine living in this home. This is what will get them over the line. 
Create urgency
It's important that in your listing you make some key points about why this is special and the elements they will miss out on if they don't snap it up. If it's in a small apartment block where an apartment hasn't come up for rent in a while, focus on the fact that it is the first one to come on the market in 24 months – or, if there is another element about why it's unique such as redevelopment potential etc, focus on that and explain why the prospect needs to act today. Lines such as, "the first on the market for over 2 years" or "Highly sought-after" make the prospect keen to act. 
Focus on the suburb
One of the main reasons people move homes is because of the amenities on offer close by. You should know off the top of your head which amenities will appeal to your tenants and explain this in the listing. Including content such as: Just three minutes away from the beach, and with Bay Street open for late night shopping, you will feel like you have the best of both worlds. Appealing to the fitness lovers, with two gyms available across the road, and with two tram stops located directly outside the front you will have everything you need at your doorstep.
Things to include and feature in the listing are:
The closest park
The closest beach
Closest schools and the school zone it is in
Public transport
Restaurants and bars
Fitness facilities
Laundry facilities
Supermarkets
ABOUT THE AUTHOR
---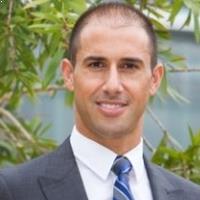 Rocky Bartolotto is the national sales director for homely.com.au. Rocky's extensive experience in introducing new product offerings to the market and client management abilities makes him one of the most knowledgeable property specialists in the country. In addition to his time working in the online space, Rocky is also one of Sydney's top auctioneers, with over 4,000 auctions performed through his business. He is the director and chief auctioneer at Property Auction Services.