Customer feedback is one of the most important aspects of market research for any company, when it comes to the products or services they offer to their customers.
No business is perfect, and receiving honest feedback from your customers is a great way to improve your business, remain competitive and provide the best possible service and products.
Below are some of the reasons why customer feedback is important to your business:
Shows your customers that you listen to them
Customer feedback offers a direct line of communication with your customer, so you can determine whether they are happy with the product or service you are delivering before you lose their business. Listening to feedback is a sure way to please your client base and improve your business. Client feedback can be gathered through formal surveys or even interactions such as phone calls and emails.
Reveals current market trends
The world is constantly changing, and with it businesses are continually evolving. Being on top of market trends can help ensure that your business is on track for success and that you are providing your customers with a product or service they will actually use. Technological evolution has wiped out many businesses, such as Blackberry, who failed to adjust to their clients' needs and wants.
Provides external opinion
When we are in the daily grind of our business, it can sometimes be difficult to look at the bigger picture. Having an external opinion may help your business operate in ways you never thought possible. Receiving outside feedback can help you to think more innovatively and figure out the flaws in your business.
Enables you to improve your customer experience
Improving the customer experience should be the primary reason for gathering customer feedback. Providing your customers with incredible service will ensure customer retention and help with word-of-mouth referrals. If you can create an experience that is better than your competitor's, your customers will remain loyal and ignore other offers.
If you understand the importance of customer feedback, your business is sure to shine and rise above the competition.
ABOUT THE AUTHOR
---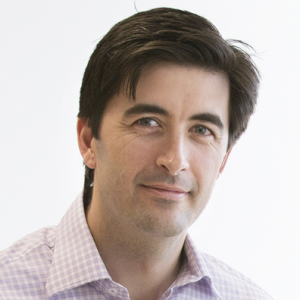 Alister Maple-Brown is the CEO of leading property management software provider, Rockend.  After completing his BA in both Australia and the United States he worked on Capitol Hill in Washington, DC followed by two years as an analyst, trainer and business development manager in the worldwide sales division at Inktomi, a rapid growth software business in Silicon Valley, California.
Alister has been with Rockend since 2001 and as sales manager grew new business revenues by 40 per cent over the years before moving into the marketing team until 2007. For the following three years he led the product development team before moving to the role of general manager of PropertyTree, Australia's first cloud based property management solution. In mid-2012 Alister became CEO of Rockend.
Alister is dedicated to the development of innovative technology which will become even more central to Rockend's future progress in the property industry.
Make sure you never miss an episode by subscribing to us now on iTunes
And dont't forget to leave REB a review!

Listen to other installment of the Real Estate Business Podcast