It's no doubt that social media is an excellent medium to reach your audience, given the quantity of people using it every day, the cost to promote across the platforms and the context in how people browse.
However, it can be difficult to sustain a presence on social media that provides real value to both customers, prospects and your business.
Regardless, many property management firms are striving to keep their online presence alive.
Below are my five top tips for effectively managing and building your social media presence to ensure that you provide the most value to those who interact with you and to your business.
1. Post less
It's important that you bite off what you can chew.
By posting too much, you're forcing posts onto your page that perhaps you are not entirely happy with, or that don't really provide any value to your customers or help you position your brand.
The solution? Post less or post on a weekly basis to deliver value in every post.
With two to three posts a week, you will find that posts will drive engagement for longer, and that you are finding better things to say because the thought process has gone from "let's pump content through" to "let's deliver value".
2. Automate
Note: Do not automate engagement! Social media users can smell a bot from 100 miles away, so keep this as authentic and relevant as possible.
What you can do, though, is automate some postings.
Let's say that you've decided on the strategy of two to three posts a week. One post will be a brand/expertise post; one post will be a personal post to show who people are working with; one post will be a newly leased property. You may even decide to post ALL of your newly leased properties as they come up on Twitter, irrespective of whether this jumps over the weekly post quota.
You may find it useful to use a social media post automation tool like HouseQ so that you can queue your general brand/expertise posts and your newly leased posts, and then when the right thing to say comes up in a week to add a personal touch to your profile, then this can be done at that time. Now, you're only thinking of one post a week!
3. Advertise properties to lease
Facebook, Instagram, Twitter and LinkedIn each have their own advertising platforms which can separate properties to lease with your organic content.
By not posting your properties to lease on your social media accounts, and instead just using these platforms to promote or advertise, you will:
1. Reduce the clutter in your feeds to show only value to current customers and prospective owners looking for a property management firm.
2. Promote to only the ideal tenant. By using the advertising platforms, you'll be able to home in on your ideal tenant for a property, regardless of whether they are following you or not!
So, start using LinkedIn Sponsored Content, Facebook Ads Manager and Twitter Ads to target your respective audiences.
4. Retarget ads to prospects who've shown interest
For those who are a bit more comfortable behind the wheel of advertising platforms, we recommend you start looking at running "Appraisal" or "Let's Chat" ads to people who've visited your site:

- more than four times in a month,
- to look at content property owners (rather than renters),
- who haven't yet contacted you.
By using the Facebook Pixel, you can target people who go to your site. You can also use Facebook Event Tracking to target those who visit certain pages, or those who DON'T do certain things (like contact) and encourage them to get in touch.
Note: You will probably need your web developer to implement this to ensure that you have event tracking set right (unless you're already a nifty coder).
5. Post content people will engage with
Yes, it's a no-brainer. Make sure that you are using content types people are interested in!
Post styles we recommend are:

- Multi-image posts on Facebook and Instagram
- Videos (the reach is considerably higher)
And that's it! Deliver value to those who interact with you. Drive the most value back into your website by using these five tips and let us know how you do!
ABOUT THE AUTHOR
---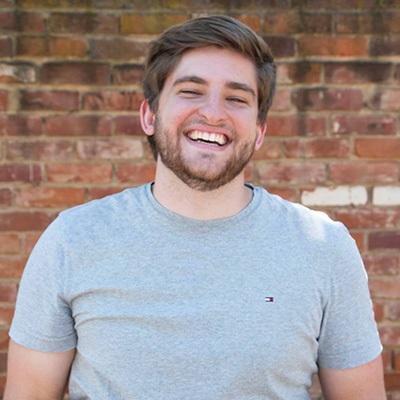 Josh is the founder of Knackmap, a social media marketing technology company. It creates solutions to challenging business problems online.