The war between Airbnb and apartment owners will escalate unless the government takes decisive action, one strata expert says. 
Lannock Strata Finance managing director Paul Morton says "legislative toughness" from the NSW government will be required to resolve the issue.
Mr Morton said on one side is an aggressive multinational able to lobby the government, while on the other side is a group of apartment owners who do not want their homes turned into "hotels and party houses".
"The Parliamentary inquiry recommended giving the green light to Airbnb rentals without risking council fines, which will satisfy those owners who want to earn extra income through Airbnb rentals," he said in a statement.
"But it fails to protect the rights of owners who involuntarily find themselves living in a hotel and not the home they thought they were buying."
Mr Morton said it is up to the government to find the middle ground.
"Both sides of this debate are going to have to give a little but that won't happen unless [the] government gets the balance right with a fair use, fair pay policy for strata short-term lets.
"Airbnb has sought unfettered use of properties everywhere and those who use this platform have assumed that it's their right to do so. If it were just about letting a spare bedroom for the occasional guest, that might be fine but we are talking about people buying and leasing apartments specifically to put them on the short-term letting market full time, in effect creating hotels where none were expected or even permitted."
Mr Morton said owners opposed to short-term letting are concerned about several issues including security risks, over-crowding, noise, anti-social behaviour, and increased wear and tear on the common property.
"Short-term letting is an economic activity. For [the] government, that means revenue. There's not just the opportunity, but the social obligation to tax Airbnb's Australian revenues," he said.
"With that tax comes the government's responsibility to properly regulate this new sector."
Make sure you never miss an episode by subscribing to us now on iTunes
And dont't forget to leave REB a review!

Listen to other installment of the Real Estate Business Podcast
Against a backdrop of industry disruption, concerns over housing affordability...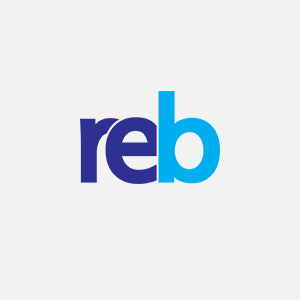 For the second year running, Real Estate Business has unveiled Australia's lea...
The Reserve Bank of Australia has announced the official cash rate for September...
We all know that Facebook and Google are becoming the biggest things on the inte...
One of the largest networks in Australia, already recognised for its game-changi...
New research has found that first home buyers are making a return to the market,...