Property development: scary, a piece of cake, or somewhere in between? Your response will probably depend on whether you are a first-timer, a second-timer, a veteran, or, very importantly, building to make a profit or to live in the property for five-plus years.
It also depends on how much you know about the process. Of course, if you do have experience in property development, then your response will also be based on whether that experience was painless or painful. There are several considerations that will impact on what you can do and what may be achieved. Let's take a look:
Finance
Ultimately, for finance, the lender will require council approved plans and specifications, along with the all quotes for every stage of the build. You must make an allowance for every single thing; i.e. from roof and slab and walls right down to paint, taps, electrical, and lights switches, etc, there typically isn't a fixed price building contract.
When you are an owner builder, so its incumbent on you to provide so much more information to a lender.
If you are an owner builder, most lenders do not like you. There are very few residential lenders that will consider owner builders and the risk associated with owner builders.
The loans they can consider providing to owner builders range from 80 per cent Loan to value ratio (LVR) on just the land value, and you must fund the build, to 50 per cent LVR on land and all quotes (build cost), combined, to 80 per cent LVR on both land and build cost if you are a registered builder.
i.e. If your land and all quotes, amounts to 1 mill, a lender may consider 800k as a best case, and only if you are a registered builder. If you run out of money, the lenders attitude is 'too bad' you should have budgeted better.
Often owner builders' risk over capitalising, exceeding their budget, get the property to anywhere from slab to lock up stage, then ask for funding to complete the build. This should be avoided, most lenders simply will not touch you if you were, in their eyes, foolish enough to start building prior to applying for finance, or just as bad, you thought you would finish the project without the need for finance, only to realise the changes you made along the way, led to cost overruns, and you running out of money.

If an owner builder does run out of money, it is better to have made it to at least 'lock up' stage, even then it can be difficult to obtain private lending. Private lending refers to a loan, not through a financial institution but rather a private institution, at considerably higher interest rates, with 6 months or a 12-month loan term.
Budget
Affordability Budget
– making the best use of the limited funds available. This requires a design that achieves excellent value for money.
Development Budget
– the primary goal is to obtain a profit on the sale of the property within a couple of years.
Capitalisation Conscious Budget
This decision is based on whether you will live in the property or are trying to flip the property for a profit. You may be willing to overcapitalise, because you wish to enjoy the property. Or if it's for investment purposes, you would more likely be more commercially minded, at least it is advisable to be more commercially minded, and not over capitalise.
Overcapitalisation may occur if the money spent on the home is likely to be greater than the potential resale value. A number of factors come into play when assessing the risk of overcapitalisation, such as location, quality of the work, size of the home (or renovation), and the state of the market at the time.
Some believe that quality of life and lifestyle is more important in the family home than the risk of overcapitalising. If this is an investment property, you should not have your owner-occupier hat on, but you should have your commercial hat on. Yes, the property should have appeal, but many things have appeal with less expensive inclusions.
Talk to local agents to get their opinion on resale value if it's an investment. If you will only make 50k profit, what's the point. If you will make 500k, consider a builder if it's not significantly more than doing it yourself, think of your time, and the opportunity cost of your time, and the stress.
Is it worth the headache for you to be the conductor of this orchestra, you will need to be site almost every day, non-stop trades people coming, if a plasterer is delayed because the plumber and electrician hasn't been you are still paying the plaster for turning up, Many balls in the air.
Investment Budget
– the aim is to achieve long-term rents from the investment property (and, quite likely, capital growth and low maintenance costs). The cost of building your dwelling (or renovation/extension) can vary considerably based upon:
 whether you are renovating or building new (the former is often more expensive per square metre)
 the size of the project
the type of construction (e.g. the type of roof or exterior cladding)\
the number of areas requiring fittings and fixtures, such as bathrooms, ensuites, kitchens, and laundries, as well as the quality of the fittings and fixtures
the slope of the site – the steeper the site, the more it usually costs to build on. Because foundations and supporting structures are different, additional excavation may be needed, along with the addition of retaining walls, for example.
 access to the site for the delivery and handling of materials
the type of soil conditions on the site, which may impact upon the foundations needed
whether rock is present on the site, potentially requiring additional excavation
availability of services, such as water supply, storm water, sewer lines, electricity, gas, and phone
a contingency sum: an amount usually allowed by most builders to cover unforeseen costs. For example, undertaking a renovation/extension has been known to lead to the discovery of termites in the frame, which then requires replacement and treatment for further protection. A contingency sum could usually be around 10-15 per cent of the budget.
accurate and complete documents, which will minimise delays in the planning and building process.
Feasibility Analysis
I have included some costs to take into account when determining the financial effectiveness of this exercise. Your profit is derived from the sale price less the following costs:
Purchase price and stamp duty (to begin with) and, naturally, as per any property, all of the adjustments at settlement that a good conveyancing professional will handle for you (typically priced at around $1000.)
Interest from the loan
Design
Engineering
Surveyor
Compliance
Bank fees
Project management fees
Contingency fees
Land holding costs
Civil engineer
Architect (the architect can manage the town planner, surveyor, Engineer, geotech and landscape)
Builder (if you have a good builder they can manage the concreter, carpenter, plasterer, painter, bricklayer, electrician, and plumber.)
Further, you need to consider water, sewerage, power, storm water, and so on.
Check the distance that the building has to be from the boundary, precedents that have happened in the area (similar to what you want to do), and zoning — to determine the chances of approval from council. Establish a minimum lot size, driveway width, steepness of block, and environmental impact.
Just remember, first determine your strategy, whether it is to live in the property, build to keep it or build to flip it, get your budget down on paper, and understand all the costs associated with the development. Your time is important, understanding how much of this the development will consume is a huge consideration.
If you have the time to get involved in an owner builder scenario, you have the budget, and you are happy with the feasibility analysis, then it can be an excellent way of building a portfolio.
Andrew Crossley is a property investment strategist and founder of Australian Property Advisory Group.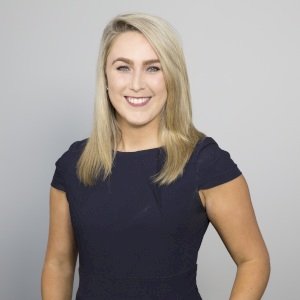 Emma Ryan is the deputy head of editorial at Momentum Media.

Emma has worked for Momentum Media since 2015, and has since been responsible for breaking some of the biggest stories in corporate Australia, including across the legal, mortgages, real estate and wealth industries. In addition, Emma has launched several additional sub-brands and events, driven by a passion to deliver quality and timely content to audiences through multiple platforms.
Email Emma on: [email protected]com.au