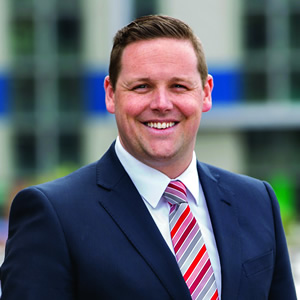 Since then, his GCI has improved from $270,000 to $450,000, to $720,000 to $1.3 million.
The results suggest there is a culture of excellence at Lucas Real Estate. Mr Lucas, son of company founder Glen Lucas, placed sixth in the Young Guns ranking, while his colleague Aisha Coe placed 33rd. The Melbourne firm was also named Property Management Business of the Year with Multiple Offices at this year's Real Estate Business Awards.
Mr Lucas says a turning point occurred a few years ago when Lucas Real Estate conducted an internal review and concluded that while the agency had come a long way since being founded in 2003, it still had a long way to go.
"We'd lost some key sales people. I remember dad and I wondering what we were going to do. It was like, 'Right, Baden, you need to get your act together and get your skates on'. I took that as a real kick up the bum," he says.
Mr Lucas says he and Lucas Real Estate have also reaped the benefits from a decision last year to introduce weekly training sessions.
Training is held each Wednesday from 8:30am to 9:30am, with attendees required to do preparation before the sessions. Mr Lucas says one thing that gets stressed in these sessions is that it's not enough just to hear about new tricks – the agents also have to make a point of implementing them.
"I think that's the biggest secret to the success that our team has had," he says. "I think our team is very good at implementing, whether it's rehearsing a new piece of dialogue, using a new tool at a listing presentation or being able to provide a higher level of service to a buyer."
Suburb: Docklands and Southbank, Victoria
Position: Director
Years experience: 8
Support staff: 2
Average sale: $1.1 million
Volumes: $69.6 million
65 properties sold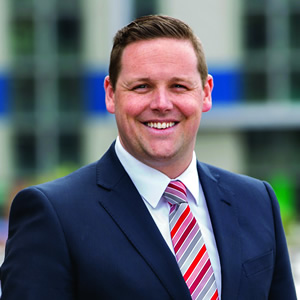 Written by

Nick Bendel