Laing & Simmons managing director Leanne Pilkington said the market has substantially changed in 12 months, with the balance of power between buyers and sellers now more even. As a result, the true value of an agent will be tested in 2016.
Ms Pilkington said agents would face increased competition for listings and would have to prove their ability to execute the right strategy and negotiate the best deal.
"In 2016 agents will need to call on distinct local market experience and knowledge to set themselves apart," she said.
"Mass-produced campaigns are no longer cutting it, with the advent of new technology, social media and online reviews highlighting the need for agents to provide a great customer experience every single time."
Ms Pilkington said this market slowdown should be regarded as a positive because it has reduced the risk of a major correction.
Another positive is that it should make life easier for Sydney first home buyers, according to Ms Pilkington.
"In 2016, conditions may at long last swing in favour of this long-forgotten section of the market," she said.
"New supply is up, investor lending is down and the price heat of 2015 has subsided. The market cycle has potentially turned to support those looking to get into the market."
[Related: Laing & Simmons embraces virtual reality]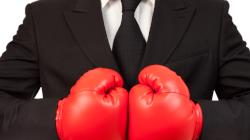 Written by

Staff Reporter