Jim Hall, head of mortgages and real estate
Jim has been involved with publishing for the mortgage and finance industry for over 10 years. He has a deep passion for mortgages and real estate and with The Adviser's strong brand and influence he has enjoyed leading a team that is not just a publisher of magazines but a stakeholder in the industry itself. The depth of the brand's engagement and quality of Jim's leadership saw The Adviser awarded B2B Magazine of the Year in 2012 and 2013, as well as Integrated Media Brand of the Year and winner of the Publishers Australia Excellence Award in 2012. More recently, The Adviser's Better Business Summit was recognised as the Business Event of the Year 2014. Jim has recently moved to head up the real estate arm of Sterling Publishing where his experience and passion will drive the ongoing growth of our real estate products.

 

Nick Bendel, editor,


Nick is an experienced journalist who has covered the real estate, mortgage and finance sectors. He has reported on a wide range of business news, including sales and marketing, financial reporting, mergers and acquisitions, hiring and firing, and corporate collapses. He got his start covering sport and general news for a Rural Press newspaper in country New South Wales. He has also written about the commercial printing industry for a trade publication.

 

Jay Garcia, journalist,


Jay Garcia started his journalism career writing music reviews and features for In The Mix. Afterwards he moved on to corporate monthly title The CEO Magazine, writing about wide range of topics in business and management as well as numerous lifestyle features. He discovered his interest in real estate writing after a stint in Canada and working with RE/MAX Select Realty Vancouver before joining Sterling Publishing.

 

Niamh McGroder, event producer


Niamh comes to Sterling with more than 10 years in the events industry under her belt. With a Bachelor of Science degree in sports management, her previous roles include city operations manager for the London 2012 Olympics, event manager with Cricket Ireland and events executive and environmental manager for Croke Park Stadium. Niamh is a guru in the field of sports events and has worked for a multitude of companies including the Australian Turf Club based at Rosehill Gardens, which saw her work across both racecourses on their prestigious and glamourous event calendar.

Tom Hales, sales manager


With a degree in business studies and a wealth of sales experience across a number of different industries, Tom joined Sterling Publishing in 2014. Tom was an integral part of our property investment team, and is now operating as sales manager across the real estate arm of the business.

Francis Wilkins, chief sub editor

Francis has 19 years' experience as a journalist and media professional, in Australia and the United States. Prior to working in the finance, mortgage and real estate markets, he reported on environmental affairs, public infrastructure and the legal profession.

Gabriella Cordeiro, sub editor

Gabriella joined the Sterling team from the UK having completed a bachelor in Journalism and Media Studies, followed by an MA in Journalism and NCTJ course, at Kingston University. Before joining Sterling in 2015, Gabriella already had seven years' experience working at some of London's largest business publishing houses, specialising in editing, magazine design and production.

Lucy Allman, production manager
Lucy joined the Sterling team from the UK having completed a bachelor of English and Spanish at the University of Exeter. In 2007 she spent a year living in Spain launching a bilingual project at a secondary school whilst teaching English. Prior to joining Sterling in 2012, Lucy was employed by one of the largest publishing houses outside London, working across a range of consumer titles, both national and international.

Alex Whitlock, group publisher
Alex has a decade of experience in the Australian mortgage and real estate markets under his belt and was the architect of independent industry publishing for Australia's broking industry.
Against a backdrop of industry disruption, concerns over housing affordability...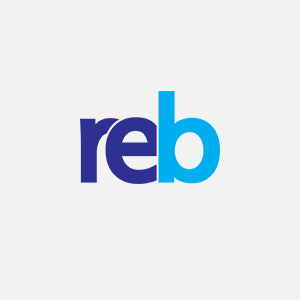 For the second year running, Real Estate Business has unveiled Australia's lea...
The Reserve Bank of Australia has announced the official cash rate for September...
LJ Hooker and Facebook have unveiled the next iteration of the real estate giant...
The managing director of a boutique agency has won a milestone award, setting an...
Harcourts Group Australia has been recognised for its successful Walk A Mile in ...