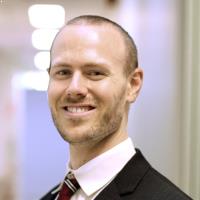 We could soon be faced with an entire generation of renters in Sydney.
Despite recent data pointing to slowing housing growth, Sydney property prices are still earmarked to rise at a considerable rate at least in the short to medium term.
In fact, QBE's recent Australian housing outlook suggested a growth rate of around nine per cent to June 2017. So much for waiting for the property bubble to burst.
For people who don't already own a property, picturing the already overpriced Sydney market in the next 10, 20 or 50 years is quite frightening. Could a house in Sydney really be worth $48.5 million by 2064?
Well, if our love for property were to continue, such astonishing growth is not out of question, particularly if 50-year historical June quarter house price data (1954 to 2004) and the June quarter report from Australian Property Monitors (APM) is anything to go by.
The historical data in question, from Dr Nigel David Stapledon's 2007 report Long Term Housing Prices in Australia and Some Economic Perspectives, found median Sydney housing prices had grown at an average rate of 8.52 per cent per annum over the 50 years to June 2004. This would have placed the median house price at $569,840 in 2004.
According to APM, the average Sydney house price now sits around $812,000, an increase of more than $100,000 in the 12 months to June 2014.
Based on the current low-interest rate environment and housing supply shortage, a continued average 8.52 per cent per annum increase could see the Sydney median house price reach $1.84 million by 2024, $9.45 million by 2044 and a staggering $48.5 million by 2064.
Although it's hard to say what property prices will do in the future, it's likely that Sydney will one day go the way of cities like New York, where a majority of residents rent instead of owning their own home.
I think this generation will be the last to have a chance of owning a quarter-acre block. For the next generation, the Aussie dream of owning their own home will simply be out of reach and most of them will be living in apartments.
From the state of the economy, the job market and overseas investment, there is no one root cause for Australia's booming housing market. What is even less clear is when, if at all, prices will head south.
Savvy investors could well be retiring by the age of 40 on the back of a decent portfolio and first home buyers may cease to exist altogether.
Despite these dire predictions, it's important that home seekers keep in mind there are ways to buy a property without a deposit, an incredibly difficult amount of money to muster for those currently renting and having to cope with the high cost of living.
To avoid getting locked out of the booming Sydney property market completely, waiting is not a strategy for these young would-be buyers, especially if their parents are in a position to help them by going guarantor on their home loan or gifting them the money for the deposit.