New research has shown to what extent real estate businesses have had to make changes to labour costs to accommodate for the effects of COVID-19.
The COVID-19 Business Confidence survey, commissioned by sister title MyBusiness, is an ongoing survey of a cross-section of Australian business leaders and employees conducted by research firm Momentum Intelligence. The survey encourages participants across a range of Momentum Media's professional services brands (accounting, aviation, defence, financial services, law, mortgage and finance broking, and real estate) to take part in an online questionnaire.
Over 2,800 people responded to the survey and were weighted accordingly by industry, serving as a barometer of how businesses, and working Australians, are adapting to the changed working and social environment throughout the COVID-19 pandemic.
According to the results, 65 per cent of respondents who operate within the real estate industry have seen their revenue decrease as a result of the pandemic. This is higher than the average across all industries, where 56 per cent of businesses have seen their revenue negatively impacted.
To date, the survey found just 26 per cent of businesses overall are making decisions to decrease their labour costs, with many of the business owners noting JobKeeper as a useful tool in this light. Looking at real estate, the results differ slightly, with 45 per cent of real estate respondents noting their offices have decreased their labour costs. 
"Clearly, many businesses have been impacted severely by COVID-19 and many business owners have had to make difficult decisions to ensure the survival of their business," said Michael Johnson, head of strategy at Momentum Intelligence.
"These results show that business owners are doing their best to retain their staff in light of difficult economic conditions, which is undoubtedly being assisted by the JobKeeper program."
The survey also asked respondents about how they've pivoted during the pandemic and whether these changes are expected to be kept in place beyond COVID-19.
Overall, 72 per cent of businesses have made changes to pivot/adjust their offerings to clients during COVID-19, with 87 per cent planning to keep these changes moving forward. 
Many of the "minor" changes focused on distance communication methods such as Skype, Zoom or other video conferencing tools.
Meanwhile, some more of the significant changes include changing product offerings and pricing models or moving office locations.
"The large majority of businesses have had to adapt to the changing world, many starting with the obvious replacement of in-person conversations to video conferencing," Mr Johnson said.
"However, we've also seen many organisations make more significant structural changes to their offerings that are here to stay for the long term."
ABOUT THE AUTHOR
---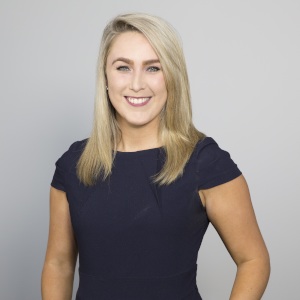 Emma Ryan is the deputy head of editorial at Momentum Media.

Emma has worked for Momentum Media since 2015, and has since been responsible for breaking some of the biggest stories in corporate Australia, including across the legal, mortgages, real estate and wealth industries. In addition, Emma has launched several additional sub-brands and events, driven by a passion to deliver quality and timely content to audiences through multiple platforms.
Email Emma on: [email protected]com.au