Production has kicked off on an unscripted docu-reality series that will follow the day-to-day lives of three of Sydney's top agents.
Real estate agents Gavin Rubinstein and D'Leanne Lewis, alongside buyer's agent Simon Cohen, "will transport viewers into the fast-paced world of buying and selling high-end luxury real estate", Amazon Prime Video has stated.
According to a statement from the media company, the trio will showcase some of the most breathtaking homes in the exclusive Sydney property market, complete with stunning harbour views and iconic beachfront backdrops.
The series, to be launched in Australia in 2021, will be exclusively available on Prime Video, with the show expected to be viewed by audiences in more than 240 countries and territories.
It's being produced by Eureka Productions, with Chris Culvenor, Paul Franklin, Rikkie Proost and John Karabelas as executive producers. The series has been developed by Kentel with co-production by executive producers Benjamin Scott and James Kennedy.
According to Eureka Productions co-CEO Chris Culvenor, "Sydney's real estate market is unlike any other in the world".
"It's a brilliant mix of big personalities, spectacular properties and high-stakes deals," he said.
"We are thrilled to be working with Amazon Prime Video on this premium production."
He acknowledged that real estate sales continue to grow across the city each year, "and at the heart of these multimillion-dollar deals is the outstanding local real estate agents".
"Amazon Prime Video is uniquely placed to share stories with audiences in more than 240 countries and territories, showcasing one of the world's most stunning cities to a global audience, through the lens of our real estate dynamos," Mr Culvenor said.
Amazon Studios' head of Asia-Pacific Originals, Erika North, said the company is "pleased to be announcing the new Sydney real estate docu-reality series to our growing and successful Amazon Australian Originals line-up". 
"We are looking forward to continuing our work with talented Australian producers to showcase the beautiful backdrop Sydney provides and give customers a glimpse into the world-class real estate market in this iconic city," she said.
ABOUT THE AUTHOR
---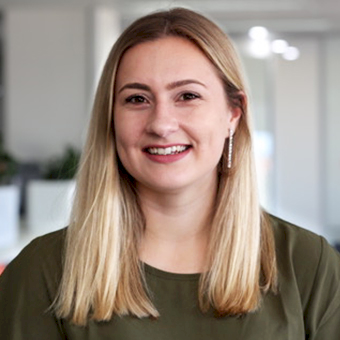 Grace is a journalist across Momentum property and investment brands. Grace joined Momentum Media in 2018, bringing with her a Bachelor of Laws and a Bachelor of Communication (Journalism) from the University of Newcastle. She's passionate about delivering easy to digest information and content relevant to her key audiences and stakeholders.