COMING SOON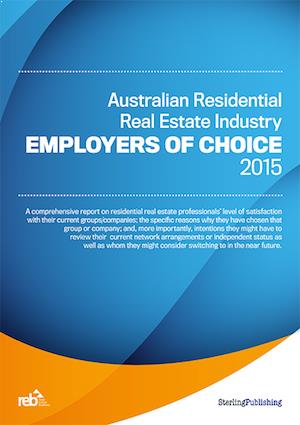 Who's the number one real estate group?
The Australian Residential Real Estate Industry Employers of Choice Report 2015 is one of the most comprehensive research studies on real estate professionals' satisfaction and sentiment ever taken in this country. This ground-breaking report has been conducted by the real estate industry's leading source of research and market intelligence – Real Estate Business. 
Find out what more than 1,100 industry professionals said about their real estate group, including: 
How satisfied they were with their current real estate group
What they valued most about their group's service offering
The areas in which real estate groups need to improve
The agencies most actively seeking new recruits
What would make agents and principals switch real estate groups, or start an independent agency
The real estate groups they would consider switching to, and why
Profiles of the most satisfied agents, principals and property managers
To be the first to get this report, register your interest today.
Made with BreezingForms for Joomla!® by Crosstec