I began my real estate career as a cadet with Dalgety Australia in their head office in Bridge Street, Sydney in 1969.
In 1971, I decided to further my career and joined well-known Sydney real estate agency Killen Thomas in their auction department. While employed there, I attended Sydney University Extension Board and gained my real estate licence.
Recognising a great opportunity in my home town of Mudgee, I returned in 1973 and opened an agency there called The Property Shop. Utilising the skills I had gained from my former employers, the opening of the office was extremely successful. Within three weeks I had over 30 listings.
Operating an office in a regional area has enabled me to interact with the community a lot more easily than my city counterparts. With the use of newspapers and radio, and involvement in local clubs and committees, I gained a profile very quickly and have maintained that connection ever since. Giving back to your community is so important, and because regional areas are much smaller in population, the networking possibilities are so much more prevalent than in metropolitan areas.
I believe the perception of rural agencies has changed drastically over the past 20 years. With modern technology, progressive agents around Australia are very much on the same footing. The boutique agency and elite agent work hard and fast, and regional areas allow faster accessibility to property inspections (excluding large rural holdings, of course) than many urban areas.
I believe there is a strong code of ethics in regional agencies and, because of their rural base, I believe that the best property auctioneers exist in regional areas. Many of the top auctioneers in metropolitan areas gained their experience in regional areas.
I began my business by borrowing $400 from my dear Dad, and I've never looked back. I'm particularly chuffed that I chose a regional area to conduct my practice. Sure, I may have been successful wherever I had been; however, the bottom line is quality of life.
ABOUT THE AUTHOR
---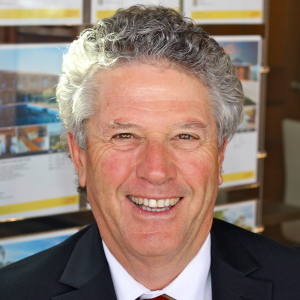 Hugh Bateman is director of regional agency The Property Shop. He is a licenced real estate agent, stock and station agent, business agent and strata manager, and is also a registered valuer. Furthermore, he holds a certificate in conveyancing law from Macquarie University.
Among his accolades, Hugh has received the Government of NSW Community Service Award (2016), the Paul Harris Rotary International Award (2015), the Real Estate institute of NSW Centenary Award (2011) and the REINSW Woodrow Weight Award (2001). He was also named Mudgee Shire's Australia Day Citizen of the Year in 1998.