Building a 'personal brand' in the real estate industry may be a new trend, but it's looking to become mainstream. No wonder many big names in real estate are jumping on this 'brandwagon'. Here's how they're embracing the new social media, digital-savvy approach.
The concept of a personal brand is not new – successful real estate stalwart John McGrath started his personal brand two decades ago, and as an industry, we look to the likes of Richard Branson and Arnold Schwarzenegger, two internationally notable personalities who have achieved their own name brand recognition on a global scale. We've even been lucky enough to have them participate in Australian real estate conferences, where they've offered us inspiration and advice.   
So what's changed to make having your own personal brand a real estate professional's must? The proliferation of social media is what, as well as the fact that it's now increasingly easy and relatively cheap to create your own website (with the help of specialist agencies and online tools).
Millennial motivation
Establishing your own self-marketing campaigns, through online content and digital marketing channels, is easy to achieve – with the right professional help. There's now a faster way to reach property owners within your local community. We know because we've seen several real estate young guns climbing up the ranks, who've leveraged digital profiles to gain ground against their industry veteran counterparts.
These Millennials mean business, and they're seemingly fast-tracking their way to the top, along the way bypassing the years of in-person relationship building that was the go-to approach of their forefathers, the Baby boomers and Gen Xers.
Take, for example, Gavin Rubinstein, a Millennial real estate professional who's leveraged the digital landscape to impressively zoom up the real estate sales ladder. From the age of 23, Rubinstein began boosting his profile using online media, and this year, his success saw him become an associate director of Ray White Double Bay as well as a guest speaker at AREC (the Australian Real Estate Conference). Others, such as Dib Chadiac and Sam Inan, are also using digital marketing to steadily-rise-up-the-ranks, cases in point.  
Hopping aboard
Rubinstein and the like may have a head start, but catching up is not as difficult as you may think. After all, most of us, these days, have a number of social media profiles; you are already 'out there'. But is what you have out there actually what you want people to see? Does your digital profile accurately reflect who you are? Are you presenting the right image? The right messages? Are these messages unique enough? Frequent enough?
This is where clearly defining your real estate personal brand and telling your story – both in person and online – come in. True, much has been written about how real estate agents present themselves (think clothing, haircut, car). And because real estate is often a face-to-face business, physical presentation does remain important and should be a facet of your personal brand.
But until recently, such articles have failed to address agents' oh-so-critical digital presentation. Not this one.   
Think of your online branding as a digital extension of yourself. A well-defined personal brand should include:
your values or promise (what do you stand for?)

those factors that differentiate you from other real estate professionals in your neighbourhood

your core talents and key strengths

positive outcomes and achievements for past clients (provide solid examples; vendors want evidence that you can deliver on what you're claiming)
Indeed, it's a delicate mix of self-promotion and results.  
Brand authenticity
What's more, it's your unique story. Your personal brand should be insightful and authentic. In fact, especially as a real estate professional, the more authentic and the more specific you can be, the better. It's a huge industry, and too often, agent 'brands' are actually generic, with agents touting ad nauseam their integrity, honesty, strong work ethic, love of meeting new people, and ability to get the best result for their clients. Of course, these are all wonderful traits, but you've heard them time and time again, right?  
Keeping consistent 
Once you've nutted out your bona fide brand, it's time to make sure it's consistent – and regular – across all your digital channels. For this regularity component, it helps to have some simple guidelines for optimising your brand messaging:
Blog once a week

Repurpose blog content to LinkedIn's Pulse

Boost your content on a Facebook business page

Join local Facebook and relevant LinkedIn Groups

Regularly share someone else's content within your local networks

Retweet trending topics and interesting facts
Luckily, maintaining a schedule like the one outlined above is also easier than ever, with a wide range of available digital tools to help you plan and schedule social media posts as well as share your own content and that of other local influencers.
And remember that you, too, want to be consistent. You've invested in your brand; be true to it. If it truly reflects the authentic you, this part should be a breeze. Just make sure that everything you publish, comment on, share, like, post, pin, tweet, and so forth conveys your brand's personal ethos.
The proof is in the award-winning pudding
If you've been in the real estate game a while now, solidifying your personal brand will only further demonstrate your expertise and industry knowledge. And if you're newer to the business, getting your brand up and running will help you build a strong reputation from the get-go.
Take, for example, the winners of the 2016 Real Estate Business (REB) Awards. Three of the big winners on the night all boast well-developed personal brands:
Tim Heavyside: Sales Agent of the Year – Metropolitan
Julie Mahoney: Sales Agent of the Year – Regional
Kate Lumby: Auctioneer of the Year and winner of the REB Excellence Award
But more people need to hop on the 'brandwagon'. Only 11 agents out of the top 50 REB agents have taken their personal brand into the digital realm:
Ric Serrao
Marcus Chiminello
Glen Coutinho
Ben Collier
Tracy Yap
Tim Heavyside
Shaun Stoker
David Howe
Adrian Bo
Zali Reynolds
Robert Ding
For those still circling the 'brandwagon', it's time to take some cues from personal branding 'power brokers' who are leading the procession.  
ABOUT THE AUTHOR
---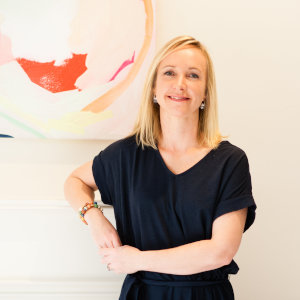 Melanie Hoole specialises in helping real estate professionals perfect their personal brand, build a first-class digital profile, and implement inbound marketing activities to attract property owners. If you're looking for digital help but are unsure where to start contact Melanie at www.hoole.co or read her #digithoole insights at www.hoole.co/blog.