The secrets to effective leadership are simple in theory, but not always easy to implement.
At the core, great leaders possess five distinct traits that help them get the most out of their team. If you're willing to step up to the challenge of leadership, here are some skills and attributes you'll need to develop to increase the level of commitment, engagement and satisfaction of your team.
1. "Do as I do, not as I say" – lead by example
Set a standard for excellence not through your directives, but with your actions.
Whenever a challenge arises, don't panic and become reactive. Calmly model a proactive, solutions-oriented approach that mobilises the team's creativity.
Avoid overwhelming those around you by constantly emphasising the grand vision. For example, instead of saying, "We are going to achieve X dollars in sales this year", break it down into monthly goals that people see as reasonable and achievable.
Whenever the rules cause a 'traffic jam' in productivity, challenge or break the rules.
Set standards of communication and client relationships.
Don't micromanage. Create opportunities for personal victories by giving people autonomy. Tell them what you need, not how to achieve it.
2. Share your vision
When you passionately believe you can make a difference (in the case of real estate, getting people into the right space for them and getting vendors the best price on a sale) and you can share that vision, you will ignite passion in your team. Envision the future and what your organisation can become, and get people excited about the possibilities.
3. Challenge the status quo
Many agencies get stuck in the traditional way of doing things. Don't be afraid to innovate if you have a great idea. Yes, experimenting involves risk, but if you inspire your team and get them on the same page, amazing things can happen. And if the outcome isn't what you envisioned, treat the 'failure' as a welcome learning opportunity. 
4. Encourage the individual
Everyone brings something unique to the table – a skillset, knowledge, experience, values and talent. To keep your team engaged, play to their strengths and make them feel valued, capable and powerful. In every winning organisation, team members share in the process and in the reward, and when contributions are recognised, people feel like heroes and will go the extra mile for the agency.
5. Communicate
Don't be one of those leaders who only speaks to the 'higher-ups' and barely gives entry-level employees a second glance. You never know what you can learn from the new guy, and if you are approachable and open to receiving constructive feedback from your team, you will stay abreast of what's really going on every day. Communication is not a one-way street where you give orders and get only answers to your questions. It involves having superb listening skills that allow you to read between the lines in a way that is non-judgmental, proactive and respectful.
Anyone can learn to be a great leader. If you want your agency to grow and thrive, and you're feeling unsure about your skills in one of these five key areas, then develop them so you can inspire your team to peak performance, and enjoy stellar results. 
ABOUT THE AUTHOR
---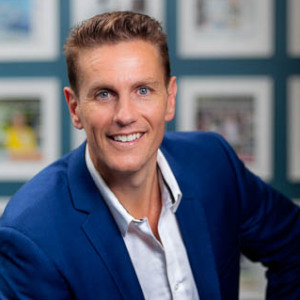 James Short has been assisting principals and directors lead and grow their businesses for the past six years. Taking them from being stuck, unclear and not moving forward to having that clarity, direction and accountability within their organisation.