Robots taking over our jobs? Online websites promising to replace agents? Virtual reality headsets usurping open inspections? The brave new era of real estate is here.
In our agent of the future series, we explore some of the major issues confronting modern real estate agents.
As consumers, we are pretty curious creatures. Sitting at the computer has never before represented such immense temptation to browse, click and buy. In fact, shopping for anything can make you downright obsessive. The sea of choice must be navigated in a meaningful way with search tools, apps and peer review services. In the future, this plethora of options will only increase, which has implications for real estate agents.
Out there in the real world, the marketplace is intense and competitive. The sales environment is fast, digitally driven and increasingly dominated by consumer voices. What's hot right now are websites and start-ups that save consumers time and money. Sites that help them make better-informed decisions. Real estate agents take note.
In the future, consumers will be the dominant force in our industry, with their demands and needs controlling the way we do business. Customer orientation will be essential to stay top of your game. In fact, it's already started.
The success of apps like Uber and Airbnb is founded on handing control over to consumers. You can rate a driver in stars at the touch of your screen, review a host from your holiday pad by the beach or track a Domino's pizza delivery man to your front door.
There's a great deal of inclusion of the end consumer in these new apps, as well as a sense that the force of crowds helps to lift the standard of services.
This kind of transparency fosters trust and loyalty in the buyer, which is why so many people swear by Uber for transport in the city and will fight for its legitimacy in every town on earth.
As we get comfortable with customers dictating the rules of the game, this impacts on real estate agents and how we support buyers to make better decisions.
Agents of the future will need to take the emphasis off themselves – step away from their own personal agenda to look more deeply at what the customer is expecting.
Why? Because the onus of proof is on the agent now. You have to prove your value to the customer, instead of assuming it's implicit.
Let's face it, people have a different level of expectation of real estate agents than they did five years ago, let alone 25 years ago when many of current industry practices were established. On the flip side, as agents we now have many more touch points to consider.
At BresicWhitney, our off-market platform was a response to having qualified buyers and wanting to leverage that information in a smarter way. That platform succeeds through the pooling of information but to make it work in a sales environment, we had to foster a culture of team players first. We had to ask agents to forget the idea of owning a contact or a buyer, and instead team up for the greater good. This is because the off-market platform doesn't succeed through an agency sponsoring a culture of the individual or 'star' agent. 
Success is driven by the collective pursuit of excellence and by a strong team culture, rather than just star agents.
In the future, data, content and information will have to be provided to clients in a fast, efficient way. The timing and relevance of content will be paramount. Marketing will also have to be of editorial quality.
Consumerism, technology and social media have all driven consumer expectations up, and they are going to stay there.
Agents will increasingly need to specialise and hone skills in particular areas and be less controlling of their own database. Agents of the future will cease trying to do everything for everyone and will instead give careful consideration to where they can add true value. The advice will be: don't go broad, become a specialist. Drill down into your niche by playing to your absolute strengths.
In the future, it will be harder to prove your value to a client. As agents, our competitive edge will no longer be determined by ego but teamwork. Market knowledge and a healthy dose of humility will be key to determining success. The first step? Removing yourself from your list of priorities to ensure everything you do is done for the customer. 
ABOUT THE AUTHOR
---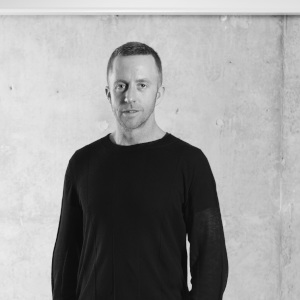 Shannan Whitney is the CEO of BresicWhitney.