NSW Premier Gladys Berejiklian's suggestion to review all options to address housing affordability should provide some hope to a generation of young Australians who have a very real fear that owning their homes is fast, if not already, slipping beyond their reach.
As it stands, in Sydney, the average home costs 12 times the average household income (20 years ago, this was only four times), stamp duty tax has increased by a jaw-dropping 750 per cent over that same period and while building approvals in the metropolitan area is on the rise, lower interest and strong population growth have combined to increase demand for property faster than we can supply them. Throw this all into a melting pot and what we are left with is a housing affordability crisis.
In search of answers, LJ Hooker conducted a survey of more than 2,600 property owners that found that stamp duty was a major factor in the decision-making process for those looking to sell and buy property.
The survey revealed that 51 per cent of home owners who received an appraisal by a real estate agent but did not subsequently list their property for sale, would do so if stamp duty was lower. This figure rose to 61 per cent if stamp duty was abolished altogether.
These numbers highlight the stranglehold the current stamp duty tax has on the secondary market. Australians families would like to sell, move and relocate but cannot afford the cost of transacting. According to our data, the reduction or removal of stamp duty will see more properties come onto the market, which in turn will help balance the current supply and demand issue.
But solving housing affordability is not a one-step process nor is there one Band-Aid answer. Instead, state and federal governments should work together to look at a number of solutions that could elevate housing stress, so our children's children will be able to afford property in all the major cities across Australia.
Here at LJ Hooker, we think these changes to the below three policy areas will help Ms Berejiklian and other premiers solve housing affordability issues:
1. Affordable housing
Recent strong price growth across our capital cities has seen low-income and essential service workers such as teachers and nurses priced out of most inner-city markets. However, these areas still require the services these workers provide. The provision of affordable housing for these low- and middle-income families is required to ensure households have access to housing across all areas of our capital cities. 
However, it has not been feasible for developers to provide affordable solutions.
The government needs to step in with incentives to ensure the delivery of affordable housing can occur. Having nurses live near hospitals and teachers live near schools just makes sense.
2. Removal of stamp duty
The high cost of selling, buying and moving home has reached a point where people are reconsidering and/or delaying their next property move. Recent strong price growth, and the fact that stamp duty is calculated on the value of the property, means that it has reached a point where it is having a big impact on the budgets of property buyers.
The scrapping of stamp duty would directly assist housing affordability by helping increase the mobility of the population and encourage owner-occupiers to upsize and downgrade to a property that suits their changing needs without being slapped with an exorbitant tax. This will insure more properties become available for sale, helping balance supply with demand and ensuring more families get to live in their home of choice.
3. Regionalisation and decentralisation of government services and businesses
The growing populations in capital cities and the increasing cost of providing infrastructure to the masses mean that decentralisation of businesses, households and government departments is becoming essential.
With more than 90 per cent of the Australian population living in capital cities, there is a need to incentivise businesses to relocate or start-up, some or all, of their business in our major and minor regional centres.
This regionalisation will boost the economies of smaller regions and provide employees access to more affordable housing in these areas. It will also elevate stress and demand on infrastructure, services and housing in capital cities.
We look to our politicians to take these policies under consideration. Inaction will only perpetuate the issues faced by Australian families. There needs to be decisive structural change to make the long-held Australian dream of home ownership a reality for all families and individuals.
ABOUT THE AUTHOR
---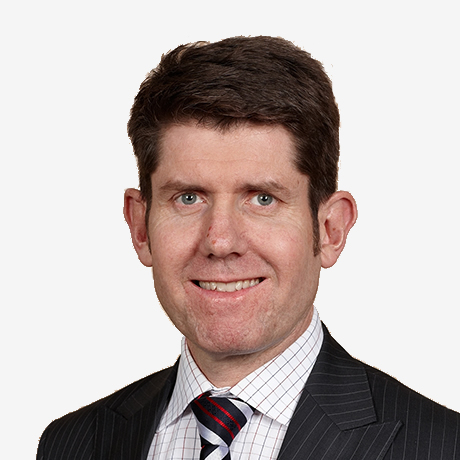 Grant Harrod has been chief executive of LJ Hooker since 2014. From 2009 to 2013, Grant was chief executive of Salmat. Before joining Salmat, he spent 13 years with Corporate Express Australia, where he served as chief executive for six-and-a-half years.
Grant has an MBA from Macquarie University's graduate school of management and is a fellow of the Australian Institute of Company Directors.