If you have a listing that needs a boost, here are five renovation projects home owners can undertake to add instant value.
1. Paint
Never underestimate the difference a fresh coat of paint can make. This is one of the most cost effective ways to not only add value to the property, but to make it look new as well. Our tip? When choosing a new colour palette, go for neutral, cool colours to make spaces appear larger. Choosing colours that will not date quickly also means the buyer will get more life from their purchase.

2. Kitchen upgrade
Although this can be quite expensive, the value a brand new kitchen will add to a property is incomparable. The kitchen is the make or break point for many potential buyers. If your client is looking to sell for a high price point, ensure the kitchen is up to scratch. We recommend having a look at similar properties in the area to get an idea of what standard is expected. Do not spend more than you have to on unnecessary features. Remember, you can't go wrong with adding extra storage, quality finishes and appliances, as well as a fresh, modern style.

3. Bathroom upgrade
The other major make or break point for buyers is the bathroom. If the bathroom is old and outdated, it's definitely time to consider an upgrade. Again, go for clean, modern tiles that aren't likely to date any time soon. If the space is small, larger tiles can help it look bigger and more expensive than it really is.

4. Front facade
What's the first thing potential buyers are going to see? The front of the property of course. That's why making a strong first impression is essential. Remember, it's all about increasing the perceived value of your property. The best part of this renovation project is that it's usually relatively low cost and you can even do it yourself. Some things to consider are having the exterior painted, cleaning or recolouring the roof, improving the front garden and installing a new front door.

5. Outdoor area
If there are several bedrooms in the house, chances are the people who will purchase it are a family. What's more appealing to a family (especially one with young kids) than an outdoor entertainment area and backyard? These areas often hold emotional value for families and will add great value to the house. Try paving an area that can be used for outdoor dining/seating and tidying up the garden with new plants.
ABOUT THE AUTHOR
---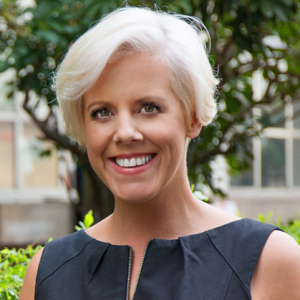 Kim Bamford is the founder of Bam & Co Real Estate and offers a fresh approach to Scarborough's real estate scene. She has over 12 years' sales and negotiation experience and is very well connected in the industry, which means that her clients get the best deals and advice that they can trust. Kim has an innate ability to get to the heart of what her clients need and she does whatever it takes to help them achieve their property goals.