Last year, I wrote an opinion piece calling for a full review into foreign investment and its impact on the Australian property market. In that article, I raised concerns about the legitimacy of some transactions and questioned the origins of the funds used.
The Australian Transaction Reports and Analysis Centre (AUSTRAC) recently confirmed that more than $1 billion worth of real estate transactions in 2016 are being treated as suspicious.
Many industry pundits believe this could just be the tip of the iceberg. While there has been no evidence of wrongdoing to date, doubts have been raised about the ability of regulators to crack down on 'funny money' entering our shores.
With the suspicion of widespread money laundering, what can be done about it? The current Australian anti-money laundering legislation only requires financial institutions to report suspicious transactions, but is it time this is extended beyond financial institutions to estate agents and solicitors?
All this has a more than familiar feel to it. Working in the UK market ten years ago, we witnessed an influx of foreign investment, predominantly from Eastern Europe. It transpired that a significant number of these transactions involved laundered money. New legislation was introduced, which required businesses to have measures in place to minimise the risk of corruption. Although it might be viewed by some as just more red tape, is it not in our national interest to introduce something similar here in Australia?
There has been much written recently about the affordability crisis in some of our capital cities, with many commentators, myself included, prescribing a prognosis. But what is the impact of foreign investment on this crisis? Scores of foreign investors acquire property in our most desirable metropolitan areas, only to leave them uninhabited. According to ABS data from 2011, there were nearly 120,000 unoccupied dwellings in Sydney alone. From my own rudimentary research, I believe that the recent advent of foreign investment has now contributed to this figure nearly doubling.
The current affordability crisis is fundamentally a matter of simple economics, with demand heavily outweighing supply. By buying properties and leaving them vacant, foreign investors are only exacerbating the problem.
The government needs to urgently address the prevalence of empty homes and recognise its impact on the mounting affordability crisis. My recommendation would be to introduce either a significant financial penalty or inordinate property taxes for any property owned by a non-resident that is known to be empty for more than 12 months.
I can assure you that I am not on some xenophobic crusade. Far from it. I actually welcome foreign investment, but I believe it should come with far more restriction and regulation.
ABOUT THE AUTHOR
---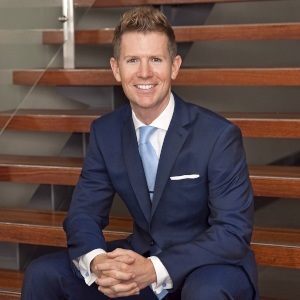 Douglas Driscoll is CEO of Starr Partners, and was named Industry Thought Leader of the Year at the Real Estate Business Awards 2016. Originally from the UK, Douglas is widely regarded as one of the industry's preeminent thought leaders, and is lauded for his dynamic and pioneering approach.