The face of property development is undergoing a massive shift at the moment. Amid talk of property bubbles and ongoing bank restrictions, the Great Australian Dream of home ownership is beyond the reach of many Aussies.
The face of the investment landscape for major property developments has undergone a similar, and just as radical, shift. Burned by the limited success of outlying developments and wary of a forthcoming burst bubble, tier-one lenders are increasingly cautious about investing heavily in city-improving developments. In Sydney alone, there is an estimated undersupply of 100,000 homes, with experts predicting further eases on house-building in the coming years.
As the current climate of the debt market continues to sour, international investors have played an increasing role in developing major properties. According to a recent Knight Frank report, in 2016, Chinese developers and investors bought some 38 per cent of Australian residential development sites, up by more than a third in the past three years.
But there are now signs that even this source may be at risk. The Chinese government recently re-established capital controls, meaning a flow of $1 trillion of foreign exchange out of China in the past year and half fell to almost nothing in December, potentially impacting local property development opportunities.
As traditional funding methods available to property developers continue to shift, the opportunities available to serious property investors are diminishing at a similar rate.
As a result, developers have had to get creative to deliver projects that aim to reduce the chronic property supply shortage that our major cities face.
With the appetite of major banks and financial institutions beginning to diminish, smaller banks and high-net-worth funds have taken the opportunity to fill the hole in the market left by more traditional senior debt lenders.
In this rapidly changing and increasingly challenging environment, crowdfunding has quickly emerged as a viable alternative to developers looking for additional funding.
Real estate is already one of the fastest-growing segments of the global crowdfunding industry, raising US$2.5 billion in 2015 and an estimated US$3.5 billion in 2016. The industry comprises of different fundraising methods from direct fractional investment in property to mezzanine and equity funding for property developments.
While some companies have already shown the potential for crowdfunded direct property investment, the potential for crowdfunding developments as a whole is especially intriguing.
This model has already proved its potential. Two recent property developments we funded through equity crowdfunding platform VentureCrowd raised $2.6 million in total for two Sydney property developments. Fifty 55 investors participated, giving us far more diversity of investors than usually possible.
Both are now in development and likely to yield return for investors in the coming 12 months.
As a direct result of VentureCrowd's involvement, these two projects have enabled us to provide 80 new homes for Australian families.
The benefits of crowdfunding are obvious. Investors get an opportunity they are traditionally locked out of and a medium-term liquidity opportunity once land is sub-divided and sold to help ease the demand shortfall from buyers and builders.
For developers, crowdfunding enables them to tap into a whole new class of investors and deliver on the project with funding security.
The learning curve is significant for both parties and there is, as with any investment, risk involved. But the opportunity for investors to build their alternative assets with property, and for developers to lock in funding through new methods, provides a huge upside to both.
This method, as with start-ups, is only available to sophisticated investors for the time being. Legislation enabling retail crowdfunding is set to pass federal Parliament and will take effect later this year. Disappointingly though, it doesn't provide clarity around whether equity crowdfunding will open property developments and it remains uncertain when, and if, this will be opened to mum and dad investors.
In the meantime, crowdfunding can provide an effective alternative funding method for developers looking to solve the property shortage around Australia and for investors willing to look beyond an investment home in their search for the Great Australian Dream.
ABOUT THE AUTHOR
---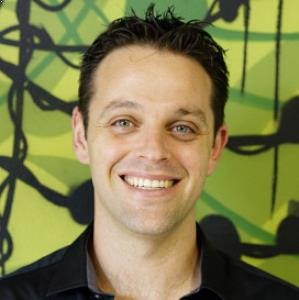 Lachlan Cameron is commercial director of Clearstate, an end-to-end property development company that manages projects from acquisition to delivery.