The avocado – a pear-shaped fruit with a leathery skin and smooth, oily edible flesh. Who would have thought that this simple fruit would be at the centre of one of the biggest social debates of our time?
Personally, I find the whole furore absurd. It is obvious that anybody looking to acquire their first home will need to make certain sacrifices if they want to get their foot on the property ladder, so it is inane to denounce an entire generation based on the spending habits of the minority, and tantamount to moralism. For every frivolous millennial out eating a fancy breakfast on a Sunday morning, there are scores of others at home being frugal.
In my opinion, a lot of the recent social commentary around this topic is myopic, as it appears to ignore undeniable shifts in socio-economic conditions. Firstly, we are in the midst of the worst housing affordability crisis in decades, with Sydney now being the second least affordable city in the world (it is thought that an average deposit in Sydney is equivalent to approximately 9,000 smashed avocado toasts in case you were wondering). Secondly, student debt has become debaliting and graduate starting salaries are at their lowest rate ever. Surely then, it is primarily this economic incommensurability that is putting home ownership further out of reach of future generations, and not their eating habits.
And why should millennials have to conform to baby-boomer idealism?
Much of the recent trite commentary fails to recognise that the Australian Dream of bygone years is starting to dissipate. Yes, there are still thousands of millennials desperate to get on the property ladder, but there are also a number of others that couldn't think of anything worse. Whereas older generations view property as a source of financial freedom, some millennials view buying property as a jail sentence.
As research into wealth and wellbeing becomes increasingly nuanced, many experts are now recognising that the traditional symbols of wealth, such as property ownership, are starting to shift. Luxury seems to be shifting from 'having' to 'being'. A growing percentile has become increasingly focused on making memories instead of money. If they would rather eat fancy food and sip on expensive drinks, or put trips ahead of bricks, then let them – it's their choice.
Working in real estate myself, I personally advocate buying property as part of a long-term wealth creation strategy and always encourage others to do likewise. But rather than condescend and stand in judgement, I recognise that everybody has the right to live life their way. For any society to succeed, it is imperative that older generations impart their knowledge and wisdom to future generations, but should do so without moral righteousness.
Instead of concentrating on the eating habits of millennials, we should be looking at the bigger picture. The current narrative is only fuelling a generational chasm, so it's high time that we come together and focus on how we can solve some of these social and economic macro-issues before it's too late.
ABOUT THE AUTHOR
---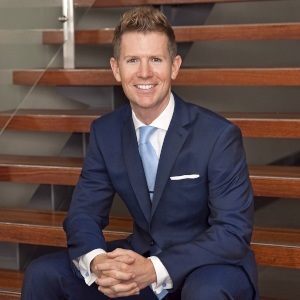 Douglas Driscoll is CEO of Starr Partners, and was named Industry Thought Leader of the Year at the Real Estate Business Awards 2016. Originally from the UK, Douglas is widely regarded as one of the industry's preeminent thought leaders, and is lauded for his dynamic and pioneering approach.