I was sitting in my office the other day with a new tenant, and I had to bite my lip so I wouldn't laugh.
Blogger: Linda Tuck, Director at Property Ladder Realty
Let me explain, everyone who knows me knows my catch line is, "I collect old people!" and sitting there in front of me is my next addition. If you think I am kidding please stay with me:
 Mr J - lovely old bloke about 75 years old who lives at Palm Trees. Has a tendency to lock himself out a fair bit.
Mr A - my new addition at 78 years and is quite a character, has been an Ambulance person for 25 years.
Mr G - from memory 74, chain smoker but incredibly clean and always has the place smelling lovely.
Ms P - the lovely old dear who is 68 and who has have moved twice so far. Think she will be very happy at Edge Hill.
Mr J - he is the spring chicken of the batch at just over 60.
Mr C - The Scottish man who I can't understand a single word he says - and that is when he is sober. Keeps his place super clean and a quiet drunk.
Ms H - lovely dear who can talk even more than Ramon. She makes pickled onions and has the best desert rose I have ever seen. If I have to go and see her, I book out the afternoon as it takes me that long to get out.
Cranky B - I don't even want to know how old she is, but underneath the crankiness she is alright.
Ms C - would have to be close to 70, and nuttier than a fruit cake
Ron - at 76, he is the jewel in my collection. He looks after our dogs, and costs us an absolute fortune.
What is sad is that all of them have worked all their lives, paid their taxes and in their twilight years are living in basic rental accommodation.
I have been doing this a very long time - life before property management is a distant memory now. The secretary I once was, walking down St Georges Terrace is long gone.
Part of the reason we are good at what we do is the fact that when something is reported - we get on to it quickly. There is nothing worse than having maintenance not done - the tenants are always calling to complain, so we just get it done.
I have been reminded today that when a tenant says "this is not working, but it really doesn't bother me, there is no rush just get it down when you can" it really doesn't mean that at all.
The other day one of my "I collect old people" called to say that the stove wasn't working. Two of the elements have gone - that still leaves two fully working elements. I told him that I would talk to the owner and see what he would like to do. The stoves are now 22 years old so they are nearing the end of their working lives.
That phone call was on Tuesday, I assured him that it would get fixed as soon as I had an answer from the owner and then I would have to work out a time with the electrician.
Thursday - yes two days later I get another message from him. When I called again he assured me that he was fine, and there was no rush. He is getting a new oven next week as soon as MDE (Modern Day Electrician) can arrange a time. This will allow me to cross another thing off the never ending list!
---
Linda Tuck, Director at Property Ladder Realty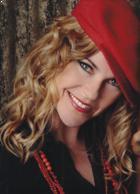 Linda Tuck, along with her husband Ramon have built up Property Ladder Realty in Cairns over the past decade.  With 40 income producing properties themselves, they understand the need for good property manager that understands the needs of an investor.  In an effort to educate their owners on what happens each day in property management, the 'Note to Self - Must Get a Life' blog was born.  It lets investors know what can and does happen each and every day.