The key to running a successful business lies in ensuring staff members are happy and motivated. Daniel Wright shares his strategies for achieving a productive office.
Blogger: Daniel Wright, director, hockingstuart Chelsea
The hockingstuart Chelsea office averaged 17 per cent growth in property management last year and almost doubled its staff.
In life they use the saying 'happy wife, happy life', but in business – especially real estate – it's all about happy staff if you want a healthy business. You can be a great salesperson or property manager, but it will only take your business growth so far if you have an unmotivated workforce.
Growing a business, any business, is hard work. But implementing sound management strategies to ensure you get the most from your team will lighten the load.
I follow three general pillars in my approach to business.
1. Process
Property management can be a high-pressure environment so it's important to set in place effective processes from the get-go that will help your team cope with the demands of the job. Processes are also key to building a high performance team. Micro-managing staff is counterproductive, but establishing methods for best practice will make life simpler for everyone.
I work closely with my business partner Bianca Kelesher who handles our property management division to regularly take stock of how we work. I believe it's really important to assess the day-to-day practices of the office and seek feedback from staff to identify areas for improvement. It's equally important to define the process and communicate this with your staff to ensure a consistent result, no matter who is dealing with it. Taking the time to address processes will reduce wasted time and help to provide your team with focus and structure.
2. Motivation and reward
I believe in the philosophy of treating others as you want to be treated.
As a director I believe it's really important to walk in your employees' shoes. Like you, they work hard to provide for their families. Beyond that, they're also working to make your business profitable, so you've got to share the success and give back. This is even more important in property management as it is a constant revenue generator and can be the lifeline of a real estate business, particularly in fluctuating market conditions.
Monetary rewards are a good way of sharing success with your team – hockingstuart has an incentive structure in place that recognises staff members when they achieve common goals.
However non-monetary rewards are just as important. Working full time forms a large part of life, so it needs to be fun, engaging and supportive.
We've participated in group activities opportunities like taking the team to Sydney to climb the Harbour Bridge. It sounds cliché, but team building exercises like this are a great way to get to know your colleagues on a different level, not to mention fun.
Respecting each team member's contribution is also key to encouraging motivation. Whether they're in admin, property management or sales, our staff are switched-on professionals with unique skills, so incorporating them into the planning and decision-making process is not only beneficial to the company, but also adds to the sense of value they receive from work.
3. Transparency
Finally, an open-door policy is one I strongly encourage. Ensuring your staff feel comfortable approaching management with questions and feedback, and being able to take it on board is essential in creating a cohesive team.
So is being genuine and up front with your staff. If they've done a good job, encourage them. Be honest with your team about clients or financials and resolve any conflict immediately. Openness and enthusiasm goes a long way in ensuring a collective office culture.
At the end of the day, you want your staff to go above and beyond to keep clients happy – especially in property management where customer service plays such a critical role for success.
Think of your staff like you would your home. If you don't maintain it, it won't bring the returns it might have had you taken better care of it. Investment in staff is fundamental for a profitable business.
About Daniel Wright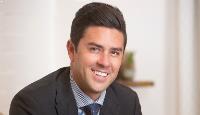 Daniel Wright lives and breathes Melbourne's bayside. As a resident and hockingstuart director in the beautiful beachside suburb of Chelsea, Daniel has 15 years of real estate experience under his belt. His expertise in the bayside market is the result of his strong ties to the community and an excellent work ethic. His hard work-ethic has proven to be invaluable in recent years, contributing to the team's success and helping Daniel and his team achieve a 17 per cent growth in property maangement across 2011/2012. The Chelsea office was last year awarded the prestigious hockingstuart Franchise of the Year award, a testament to the hard work Daniel's team has put in each year.
Make sure you never miss an episode by subscribing to us now on iTunes
And dont't forget to leave REB a review!

Listen to other installment of the Real Estate Business Podcast