A career in real estate can typically start with great enthusiasm and excitement, full of possibility and expectation of what can be achieved. Unfortunately, this initial euphoria can eventually just become an endless daily grind.
Blogger: Phil Schibeci, facilitator and author of How to Get Out of the RUT Race
So is it possible to maintain a high level of motivation in such a challenging and competitive industry? I believe it is, as long as you know what to do to keep yourself on track.
Here are my five top tips for motivating yourself in any career:
Tip #1: Do what you enjoy and delegate the rest
The first thing to do is to create two lists: On one list all the tasks you enjoy doing at work and on the other list all the tasks you don't enjoy. Once this is complete your goal is to keep performing the tasks that you enjoy and delegate or stop doing completely as many of the tasks you don't enjoy. The extent to which you can achieve this will impact your level of motivation because work will be more fun.
Tip #2: Create a WHY
Now that you are in touch with what you enjoy and don't enjoy about your work, you need to get in touch with your why. Having a reason why you do what you do allows you to focus is on the big picture. This will in turn "supercharge" your motivation!
Tip #3: Set goals
Get into the habit of setting yourself short term, medium term and long term goals. Short term can be anywhere from seven days to three months; medium term can be three to six months and long term can be from 12 months to five years. Use what best suits your personality and your working style. Setting and achieving clearly defined goals will give you a greater sense of accomplishment and satisfaction.
Tip #4: Ask for what you want
First write down exactly what you want and how it will increase your productivity. Then go and ask someone that can do something about you getting it, making sure to explain how it will help you better achieve your goals and the goals of your business. Make sure you bring this up with the appropriate person at a time when they are not under too much pressure or distracted by other matters.
Tip #5: Celebrate
Whenever you have a win it's crucial that you reward yourself in some way before moving on to the next task or goal. This is something that is often overlooked because people don't realise how important it is. By celebrating and rewarding yourself in the smallest way you will feel nurtured which will help your productivity and motivate you to work towards your next goal.
---
Phil Schibeci, facilitator and author of How to Get Out of the RUT Race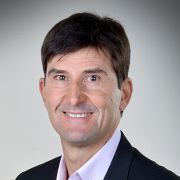 Phil Schibeci is a renowned corporate speaker and workshop facilitator. Phil teaches professionals in various businesses and organisations the skills to create a passionate workplace so that enthusiastic staff can all work towards achieving the goals of their business. In his book, How to Get Out of The RUT Race, Phil has put together a practical guide that provides readers with the tools to get out of a rut and achieve major life goals. For more information, visit www.philschibeci.com or contact This email address is being protected from spambots. You need JavaScript enabled to view it..
Make sure you never miss an episode by subscribing to us now on iTunes
And dont't forget to leave REB a review!

Listen to other installment of the Real Estate Business Podcast