Heading back into the office this week after being off site for the past two months (we had our second child), I started to think 'How the hell am I going to make this work?'
Blogger: Fiona Blayney, managing director, Real+
Many mums out there will understand that fear (but that's a whole other article).
What I want to share today is more about one of my resolutions... To increase my focus by removing my distractions.
The first part of this was to quickly establish what my primary distraction is, what was the number one thing that took me off track each day. Step two was to set about reducing or removing it from my work life. I knew if I could do this I would increase my productivity in the time I'm in the office, be able to leave at a reasonable hour and be 'present' for that short window of time we have with our kids between arriving home and putting them to bed.
You may or may not be surprised by what I found out about myself this week. I am the distraction!
By this, I mean perhaps I get too excited about our business but I love interacting with our eight team members, I'm keen to be across the 'activity' in the office so I can support them, I tend to interrupt others when I have a not-so-pressing question, and know I can be a mosquito .... attracted to the bright shiny lights of business otherwise known as the fun stuff, the ideas.
Really I have always known this shocking reality, but as your external responsibilities grow you have a new found driver to stay focused, not over commit and communicate effectively.
So far I'm on track, I have maintained my level of awareness, empowered my team to continue to act like I'm not here, make decisions like I'm on holidays and identify their own distraction....
It's perhaps not uncanny that they too found the same distraction.... themselves. 
ABOUT THE AUTHOR
---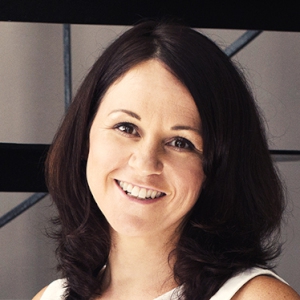 Fiona Blayney is the managing director of the highly successful consultancy, coaching and training business Blayney Potential Plus, specialising in estate agency services in Australia, New Zealand, the UK and the US. Over the past eight years she has developed a reputation for being one of the best business strategy and growth specialists around.
Fiona's energetic and motivational presence has ensured her popularity at industry events. She regularly performs keynote presentations for many of the leading industry groups both in Australia and abroad, including the National Association of Realtors (NAR) in the US and the National Association of Estate Agents, England and Scotland.
Make sure you never miss an episode by subscribing to us now on iTunes
And dont't forget to leave REB a review!

Listen to other installment of the Real Estate Business Podcast